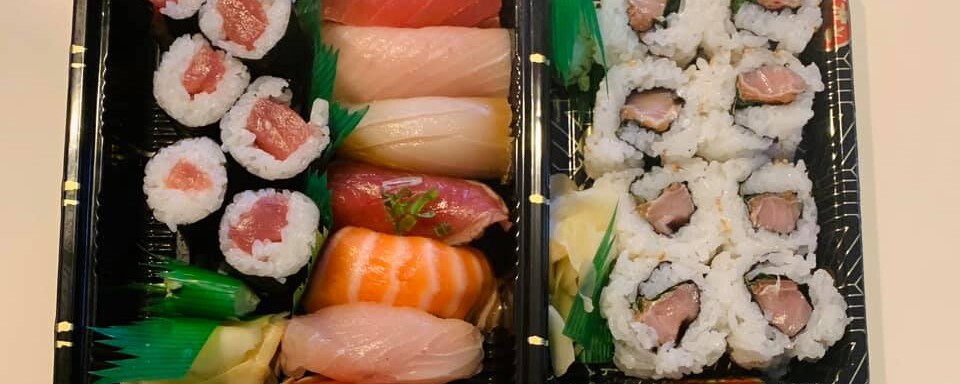 Casual, modern sushi storefront with rolls & limited cooked fare, plus imported snacks & groceries.
We are open for take out, and FREE* delivery**! Call ahead for both please. Beer and Sake available for both with purchase of food!
*FREE delivery for orders of $20 or more a $5 charge will be added for deliveries less than $20.
**Delivery can only be ordered through us. Any orders placed through another company will not be compensated for quality, freshness, time, or missing items.