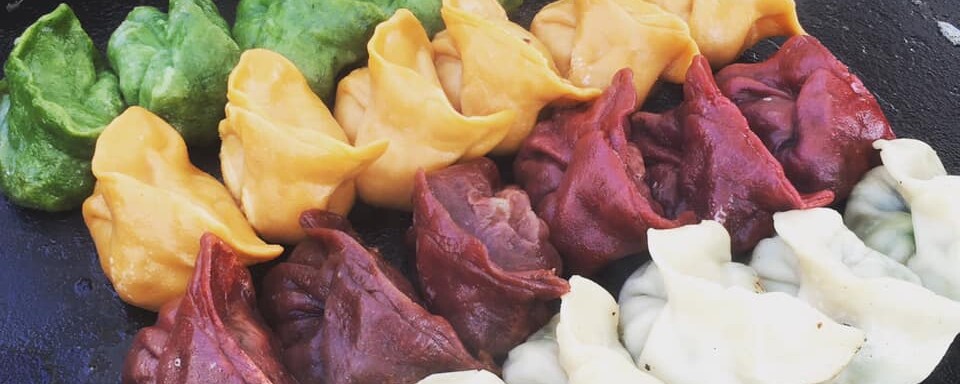 Green Mountain Potstickers
For the Taiwanese, food is a central point of life, and is our way of expressing love, affection, and care for one another. The food also brings people joy, memories, and history. We are inspired by Taiwanese Street food that is high quality, modern, healthy and delicious.
Our founder Carey Kolomaznik grew in Taipei Taiwan. For her, the potstickers and scallion pancakes are a social, family-oriented tradition. The whole family gathers to prepare and eat them on the weekend, holidays, and special ocassional family time.
They are also popular street food, sold at carts and markets across Taiwan. Carey has a strong passion for creative delicious food, and likes to create a healthy version of her favorite street foods. She adjusts these recipes to include the kind of healthy living principles that she has found in Vermont. We use local produce and organic ingredients, avoid GMO products, and we don't use any of typical Asian preservatives, like MSG. Carey's recipes are passed down from generation to generation.
Hours depend on the weather, walking up and down Church Street is a great way to see if vendors are out and serving something delicious!
Locally Owned
BIPOC Owned
Woman Owned
Asian
Pop-Up Vending
Catering
Delivery
Church St Cart
Burlington, VT 05401
Sunday:
Monday:
Tuesday:
Wednesday:
Thursday:
Friday:
Saturday: