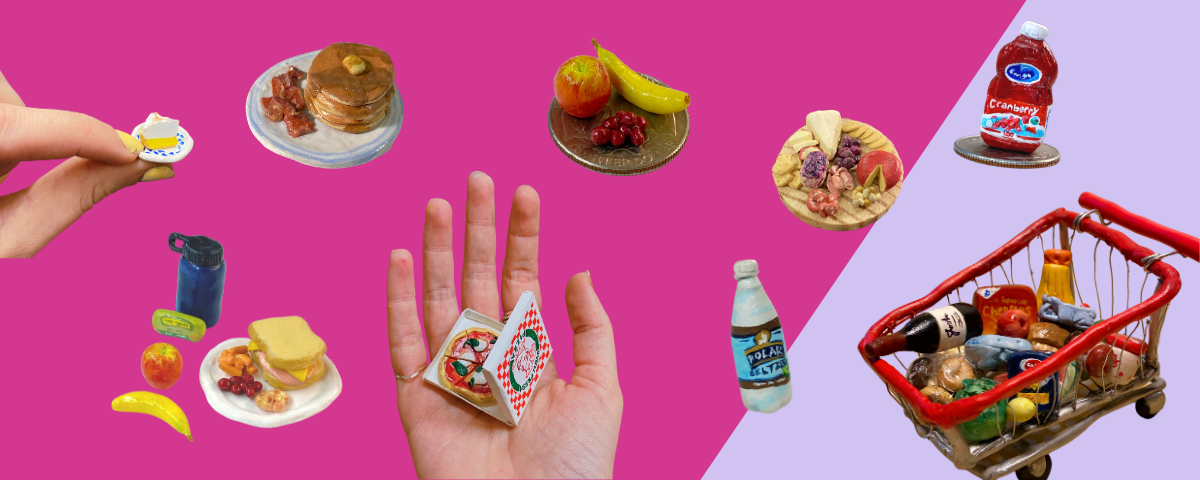 Julia is a painter and mini sculptress with a thing for vivid colors and familiar foods. Julia's work celebrates the joy and happiness in the simple day-to-day scenes of our lives whether it's capturing the state of our coffee table or sculpting our favorite foods.
Mini foods (or anything else your heart desires) are custom-made to order and start at $20 per piece.
Julia's studio is open to the public Fridays and Saturdays 12-5pm inside the SPACE Gallery (located in the Soda Plant). Email or DM Julia on Instagram to chat about commissions.
Woman Owned
Graphic Designers
Painters
Sculptors