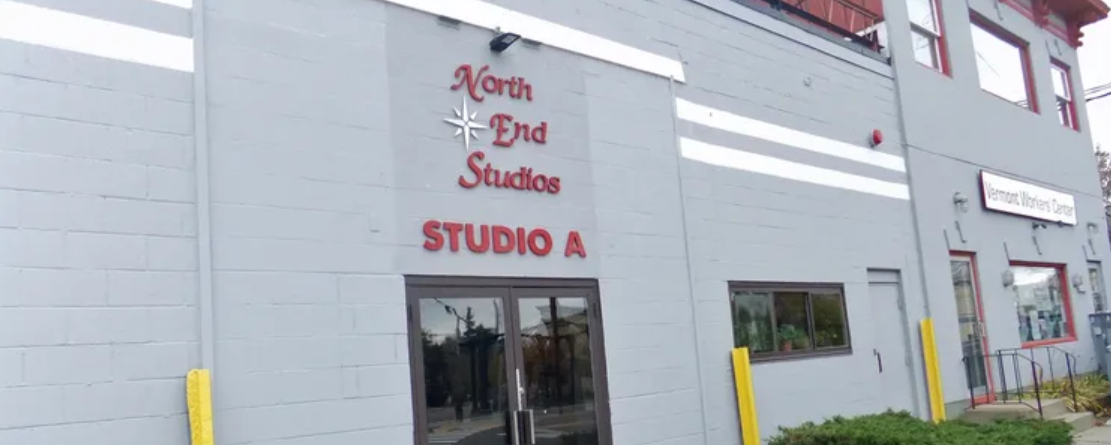 North End Studio/Vermont Performing Arts League
North End Studio A, the Event Hall at the O.N.E. Community Center, and North End Studios at the O'Brien Community Center in Winooski provide: affordable rental spaces for artists, organizations and individuals to hold all kinds of events, special reduced rates for non-profit and local community organizations, technical support services, especially sound and lighting, for on and off-site events, a year-round schedule of performing arts events, and fully handicapped-accessible spaces in which to enjoy the arts.
The Vermont Performing Arts League (VPAL) was established in 1978 to promote and support performing arts activities, particularly those involving the folk arts and international exchanges. VPAL is a nonprofit, tax-exempt Vermont corporation, supported in large part by private donations, business sponsorships and grants. Our office is located at our North End Studio A, 294 North Winooski Ave. in Burlington.
In December of 2020, VPAL plans to present the 28th annual Vermont International Festival, a celebration of cultures from around the world, bringing their crafts, food, and music to our doorstep.

Down the hall from Studio A, you will find the Off Center for the Dramatic Arts, the cutting-edge black box theater in Burlington's Old North End.
294 North Winooski Avenue
Burlington, Vermont 05401
Sunday: Closed
Monday: 10:00 am-6:00 pm
Tuesday: 10:00 am-6:00 pm
Wednesday: 10:00 am-6:00 pm
Thursday: 10:00 am-6:00 pm
Friday: 10:00 am-6:00 pm
Saturday: Closed