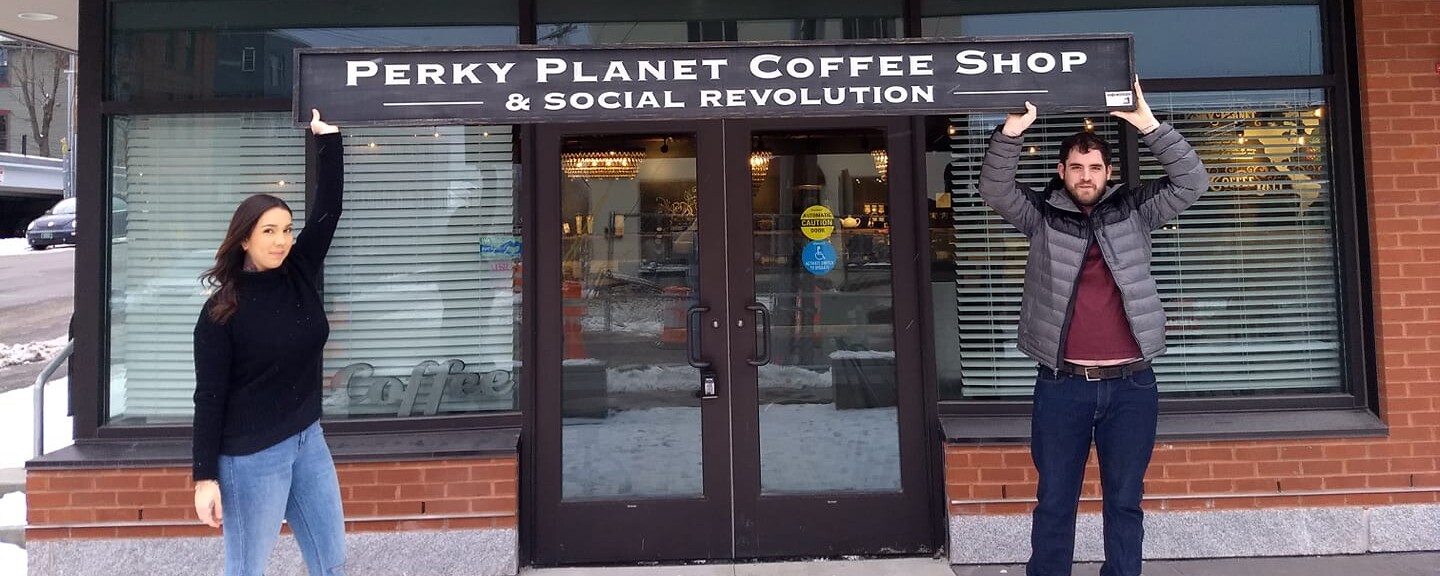 For people with disabilities, a job is more than just a paycheck. A job means dignity, respect, a sense of purpose, and a way to connect with the community.

We built Perky Planet in order to break down barriers to employment for our neighbors with intellectual and developmental disabilities. We utilize technology, universal design and compassion to address the multiple levels of challenges. We employ creativity and empathy in an entrepreneurial venture that has the potential for systemic social change.

Our goals are:
1. Create meaningful, competitively paid and inclusive employment for people with disabilities
2. Create an asset for the community by providing a venue where our neighbors and our employees can come to know, value, and respect each other
3. Create a business venture that is profitable and repeatable
And when we get those three things right, we feel that we have the opportunity to harness the power of capitalism for the greater good. And that is when our revolution begins.
Locally Owned
Coffee & Tea
Takeout
Curbside Pickup
King Street
Burlington, Vermont 05401
Sunday: 9:00 am-4:00 pm
Monday: 8:00 am-4:00 pm
Tuesday: 8:00 am-4:00 pm
Wednesday: 8:00 am-4:00 pm
Thursday: 8:00 am-4:00 pm
Friday: 8:00 am-4:00 pm
Saturday: 8:00 am-4:00 pm