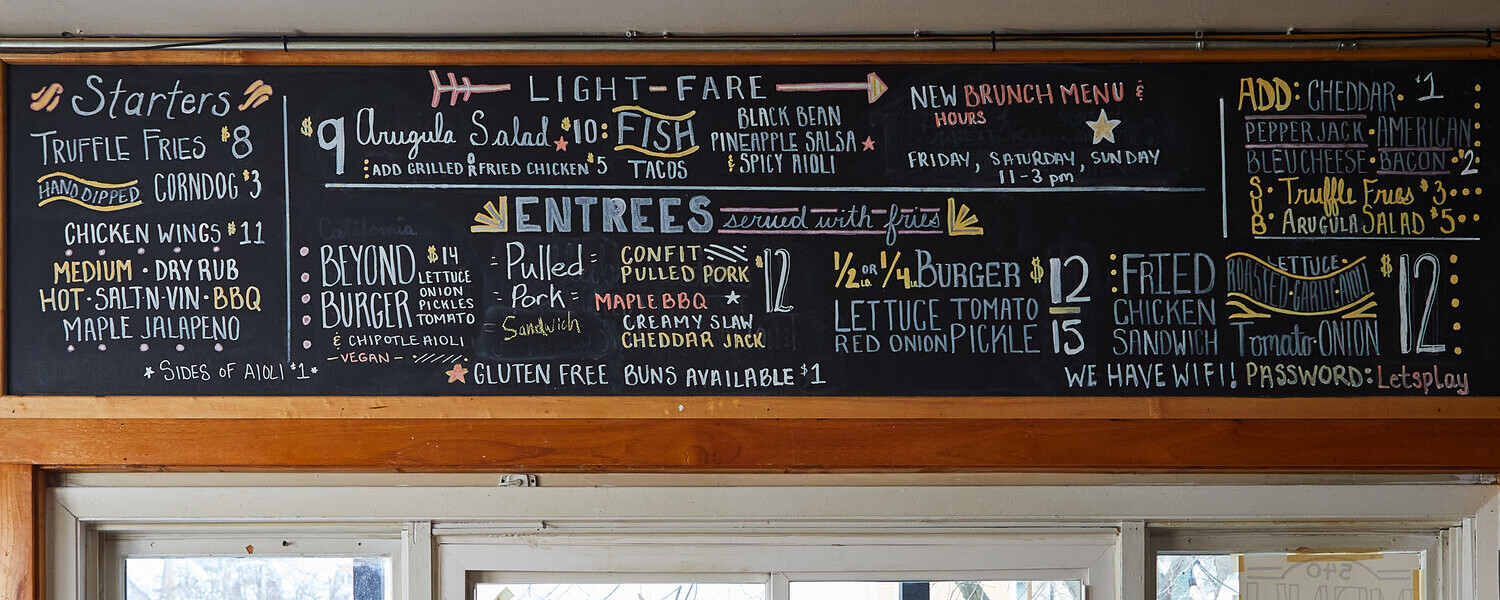 St. Paul Street Gastrogrub
The St. Paul St Gastrogrub is a fresh & welcoming hangout on the edge of Burlington's downtown and south end. Whether you want to stop by for a quick drink and a snack or stop in for a fabulous meal with our staff, Gastrogrub has a place for everyone. We are a neighborhood pub that gives our neighbors what they want.
We know what we do well… unpretentious cocktails, draft beers, and comfort food that will haunt your dreams. Gastrogrub has gained a cult following for our memorable menu and for our friendly service. If you come once, we'll learn your name. If you come twice, we'll learn your mother's name. It's just how we do things here - anyone is welcome and everyone is a friend.
Locally Owned
Woman Owned
Doors Open
Bar
American
Takeout
Curbside Pickup
205 Saint Paul Street
Burlington, Vermont 05401
Sunday: 7:00 pm-7:00 pm
Monday: 7:00 pm-7:00 pm
Tuesday: 7:00 pm-7:00 pm
Wednesday: 7:00 pm-7:00 pm
Thursday: 7:00 pm-7:00 pm
Friday: 7:00 pm-7:00 pm
Saturday: 7:00 pm-7:00 pm