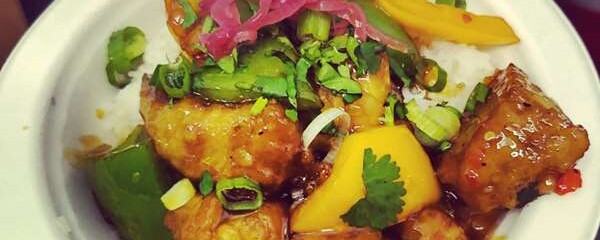 We currently do *POP-UP* events at Simple Roots Brewing in the New North End, Burlington. Visit us at Foam Brewers this summer 2022!
At our *POP-UP* events we offer meat dishes as well as vegetarian and vegan options.
We also produce seitan and sell to local restaurants and City Market in bulk. Seitan is not only affordable but also a delicious plant based protein. We offer a seitan dish on our menu!