Business Resources
Our team is here to help you grow your Burlington, VT business whether you're just starting out or ready to take it to the next level.

Shop Local
If you can dream it, you can find it at one of over 100 local stores in Burlington.

Dine Local
Explore all Burlington restaurants have to offer and find who's offering delivery, takeout, and in-person dining.

Experience Local
Looking for family-friendly activities? Need an oil change? In search of a tailor? You've come to the right spot!
Celebrating Burlington, Vermont's Small Business Community
Burlington, Vermont is home to over 400 locally-owned small businesses. While our City may be small, our selection of incredible and diverse food, retail, experiences, and services is not. Love Burlington exists to connect you with the small business community and to support our entrepreneurs as they make their dreams a reality and bolster our economy.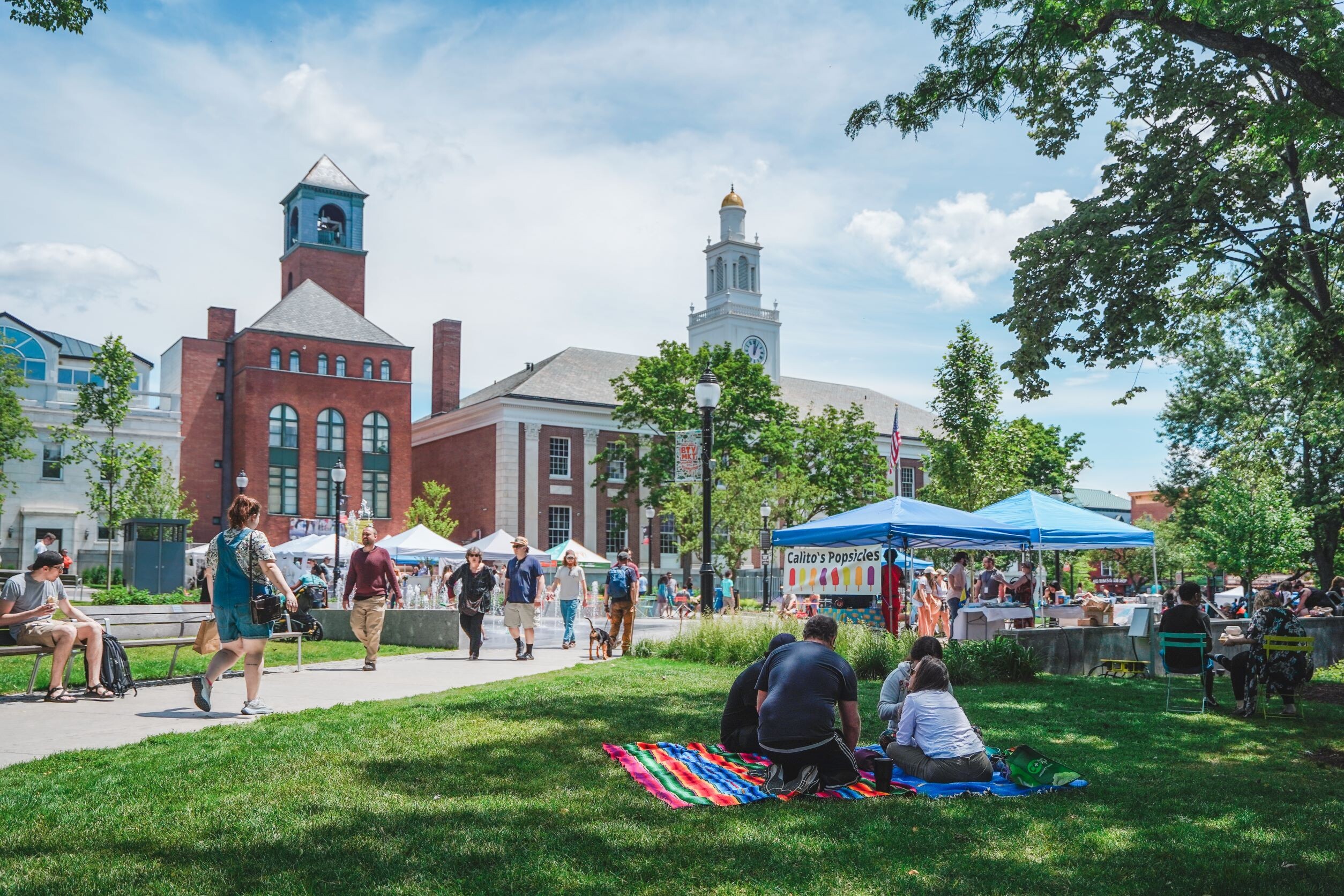 The 2023 BTV Market Application is now OPEN!
Saturdays in City Hall Park, June 3rd - September 30th
Come cross paths with an eclectic collection of local artists, makers, and chefs representing Burlington's diverse community. Live music, games, and kids' activities make for festive fun while you stroll amongst vendors and neighbors.
Applications are open now until March 27th at 9am. If you have any questions or would like assistance completing or translating the application please contact us BTVMKT@burlingtonvt.gov.
There's so much to see in Burlington.
Explore what's going on in each of our vibrant neighborhoods below!