Church Street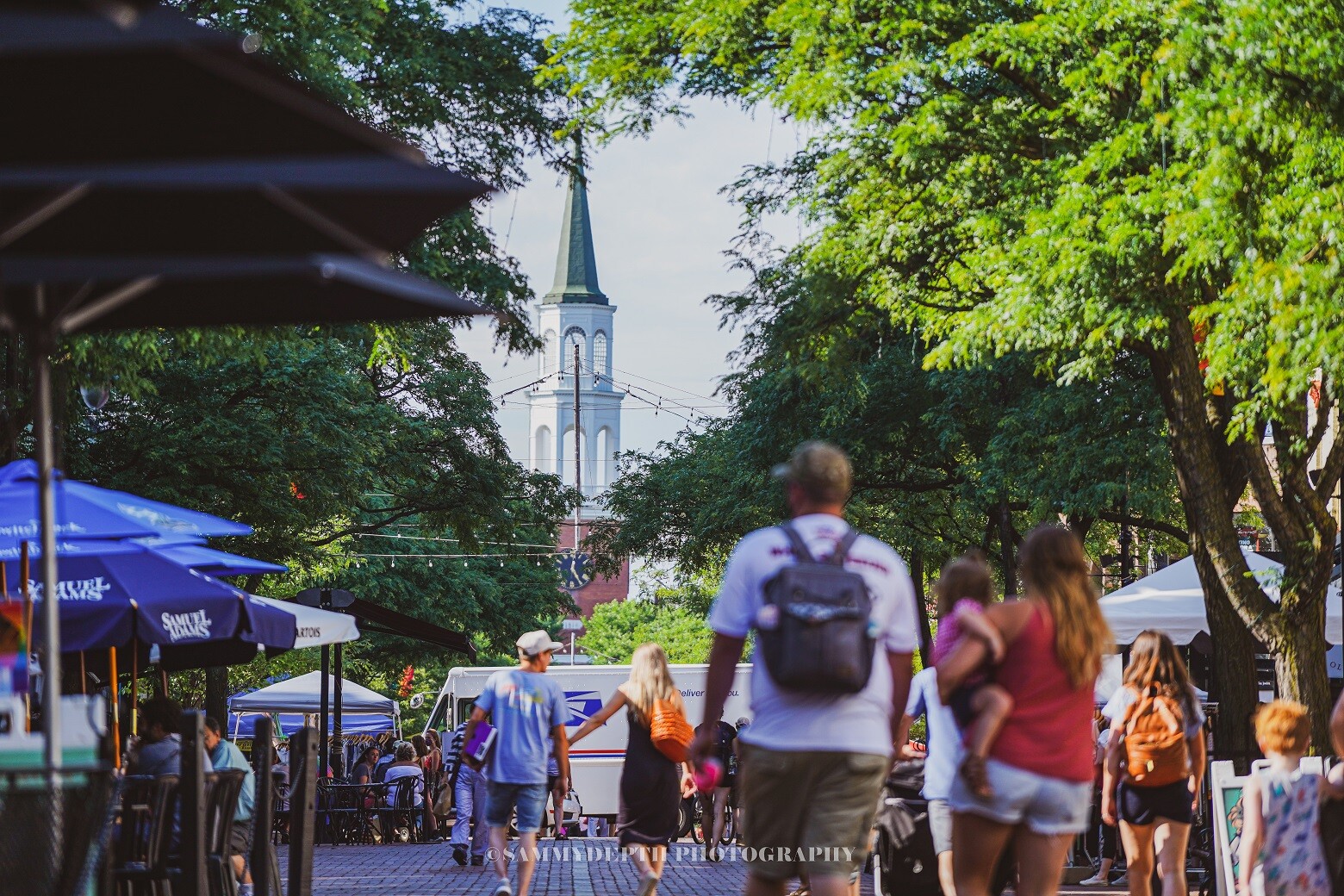 At the heart of the city is the Church Street Marketplace. Church Street is an outdoor pedestrian mall that is home to over 100 businesses, and the gathering spot for locals and visitors alike. Founded in 1981, it is a National Register Historic District and has been named one of the Great Public Spaces in America for its historic buildings, thriving retail trade, carefully maintained streets and walkways, and strong community support.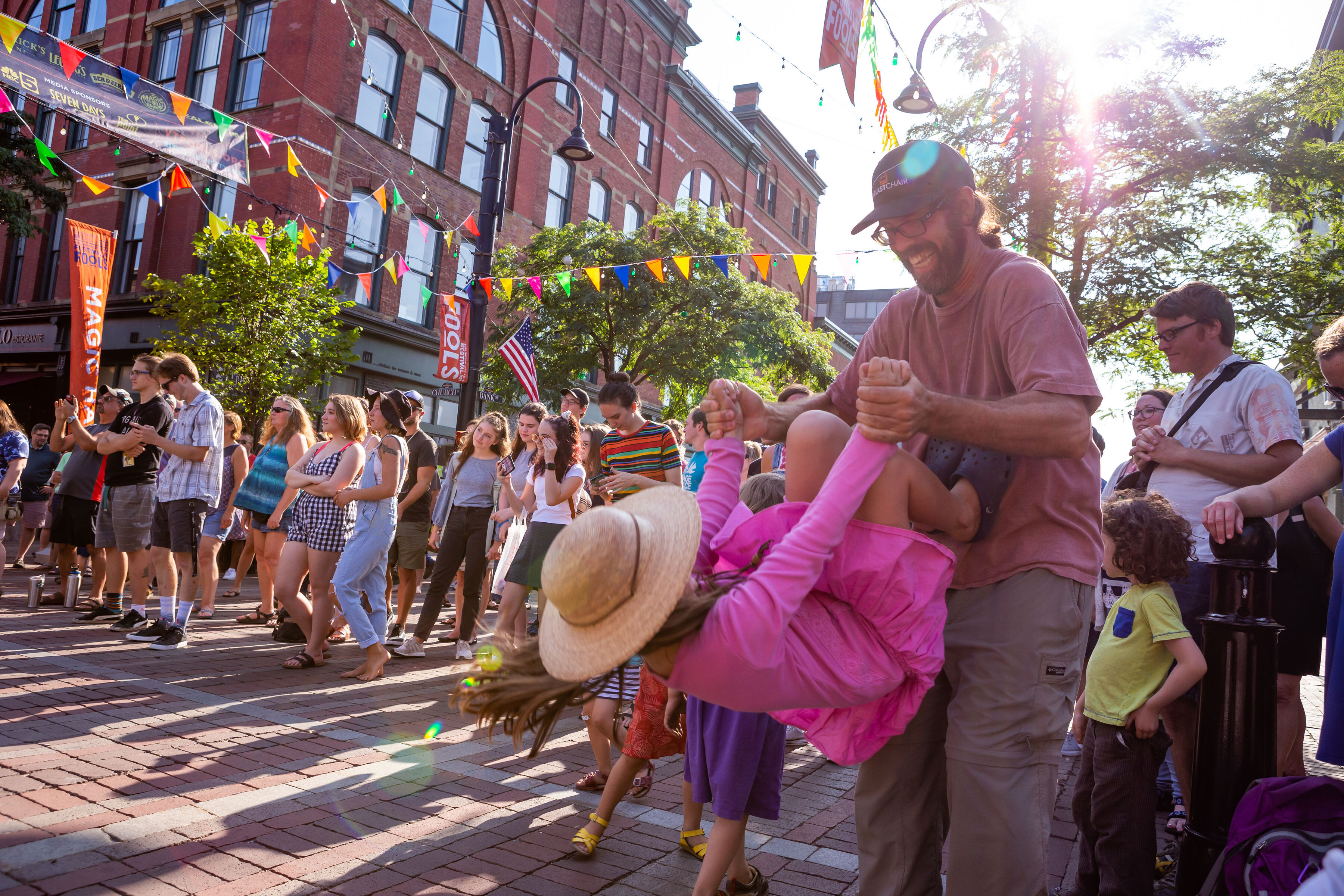 Each year almost 2 million visitors come to Church Street to shop, eat, mark milestones, or just pass the time of day. Demonstrations, festivals, and events such as the Festival of Fools, the Pride Parade, and the Santa Run take advantage of Church Street's unique role in bringing the community together.
There's something for everyone in the eclectic shops that line the street. Enjoy street performances as you explore all our local merchants have to offer. Learn more at the Church Street Marketplace website. Parking is available in the Marketplace Garage, the Downtown Garage and on the street using the parkmobile app.
Take a look at all Church Street has to offer below!
See something incorrect or a business missing? Let us know
Skip to Section: