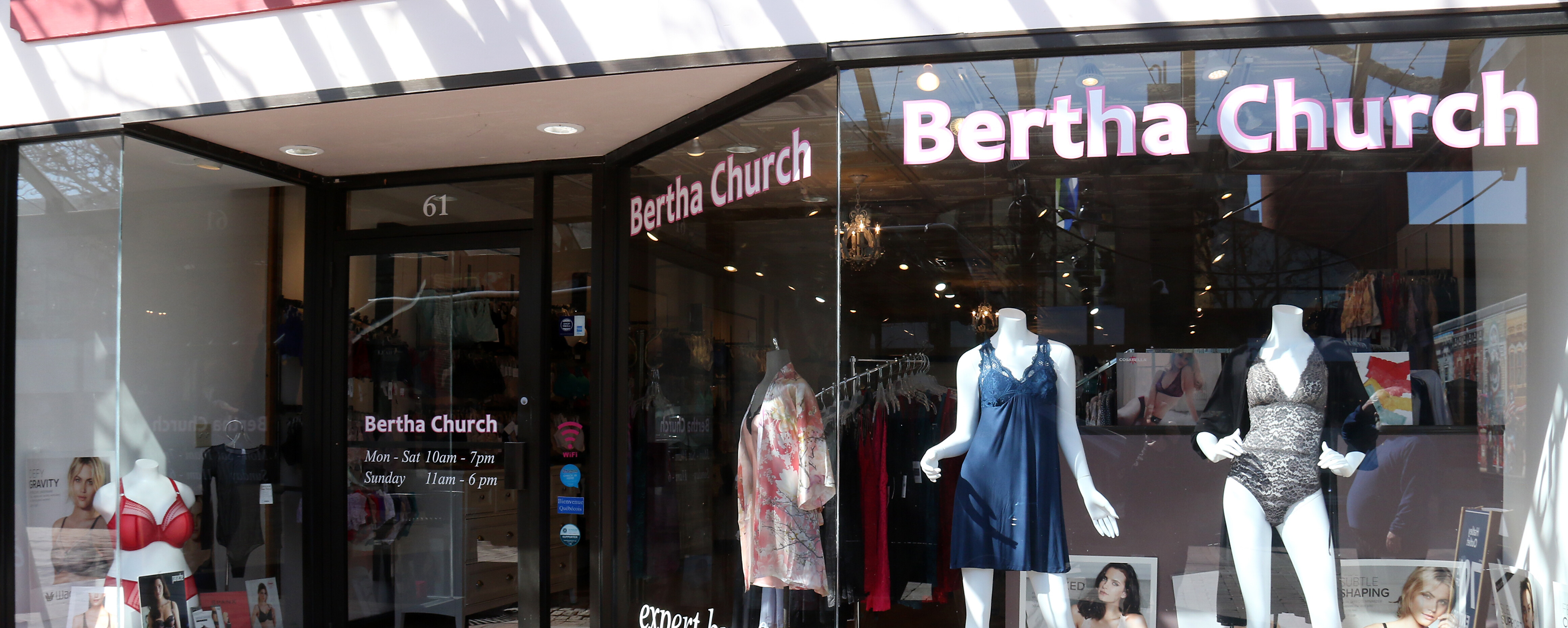 Bertha Church Intimate Apparel
We can proudly say that the Bertha Church name has built a tradition of excellence of numerous awards for professional bra fitting services since being founded in 1966 and are devoted to continuing this tradition. Serving the Greater Burlington Vermont area for over 50 years, Bertha Church is the oldest shop on the Church Street Marketplace.
Our customers deserve to explore and express their inner beauty with sophistication, grace and individuality. Offering a tasteful selection of the finest quality products, we are able to help guide our clients in choosing undergarments that are flattering, well fitted and proportional, dependent upon the purpose they are trying to achieve. From fashion lingerie to everyday undergarments, stylish lounge wear and sleepwear, bridal wear, hosiery, shape wear, fragrances and accessories; we offer a blend of styles for every mood, occasion and lifestyle.
Locally Owned
Woman Owned
Doors Open
Clothing
Women
61 Church Street
Burlington, Vermont 05401
Sunday: 11:00 am-6:00 pm
Monday: 11:00 am-6:00 pm
Tuesday: 11:00 am-6:00 pm
Wednesday: 11:00 am-6:00 pm
Thursday: 11:00 am-6:00 pm
Friday: 11:00 am-6:00 pm
Saturday: 11:00 am-6:00 pm