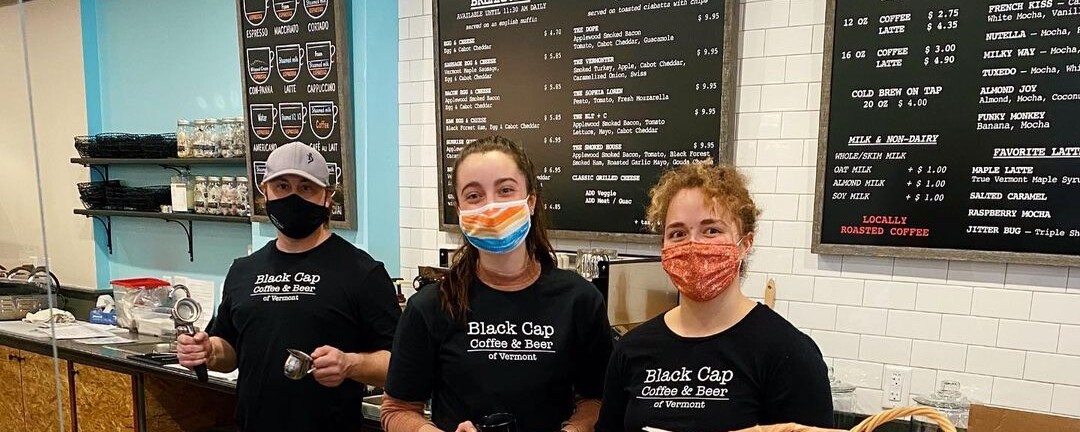 Black Cap Coffee & Beer of Vermont
We strive to be a welcoming place where everyone wants to come and hang out, have some caffeine and some tasty treats, and spend time with friends. We also try to be a great source of amazing craft beer, with a focus on Vermont's craft breweries. We carry the famous Vermont beer like Heady Topper and Sip of Sunshine, plus new up-and-coming breweries like Ten Bends and Lost Nation. We are popular with locals and tourists alike. Come by for a maple latte and one of our delicious pastries, and grab a four-pack for later!
For any questions for Black Cap Coffee & Beer please contact us and check out our amazing reviews!
Locally Owned
Woman Owned
Doors Open
Breakfast
Bakery
Sandwich Shop
Coffee & Tea
Dine In
Takeout
Vegetarian
42 Church St
Burlington, Vermont 05401
Sunday: 8:00am-4:00pm
Monday: 8:00am-4:00pm
Tuesday: 8:00am-4:00pm
Wednesday: 8:00am-4:00pm
Thursday: 8:00am-4:00pm
Friday: 8:00am-4:00pm
Saturday: 8:00am-4:00pm