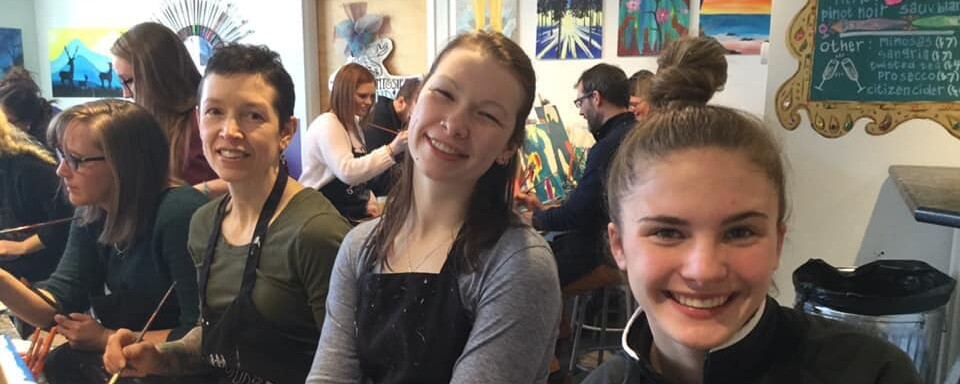 Grab a drink, an apron and take a seat!


A local artist will instruct you step by step through an original piece of art! At the end of the night you'll take home a one-of-a-kind painting and hopefully a newfound talent.

Visit the calendar to check out all of the featured paintings for the month. Register online or call the studio to sign-up. Invite your friends to share in the fun!
Locally Owned
Woman Owned
Doors Open
Activities
29 Church Street
Burlington, Vermont 05401
Sunday: 7:00 pm-7:00 pm
Monday: 7:00 pm-7:00 pm
Tuesday: 7:00 pm-7:00 pm
Wednesday: 7:00 pm-7:00 pm
Thursday: 7:00 pm-7:00 pm
Friday: 7:00 pm-7:00 pm
Saturday: 7:00 pm-7:00 pm