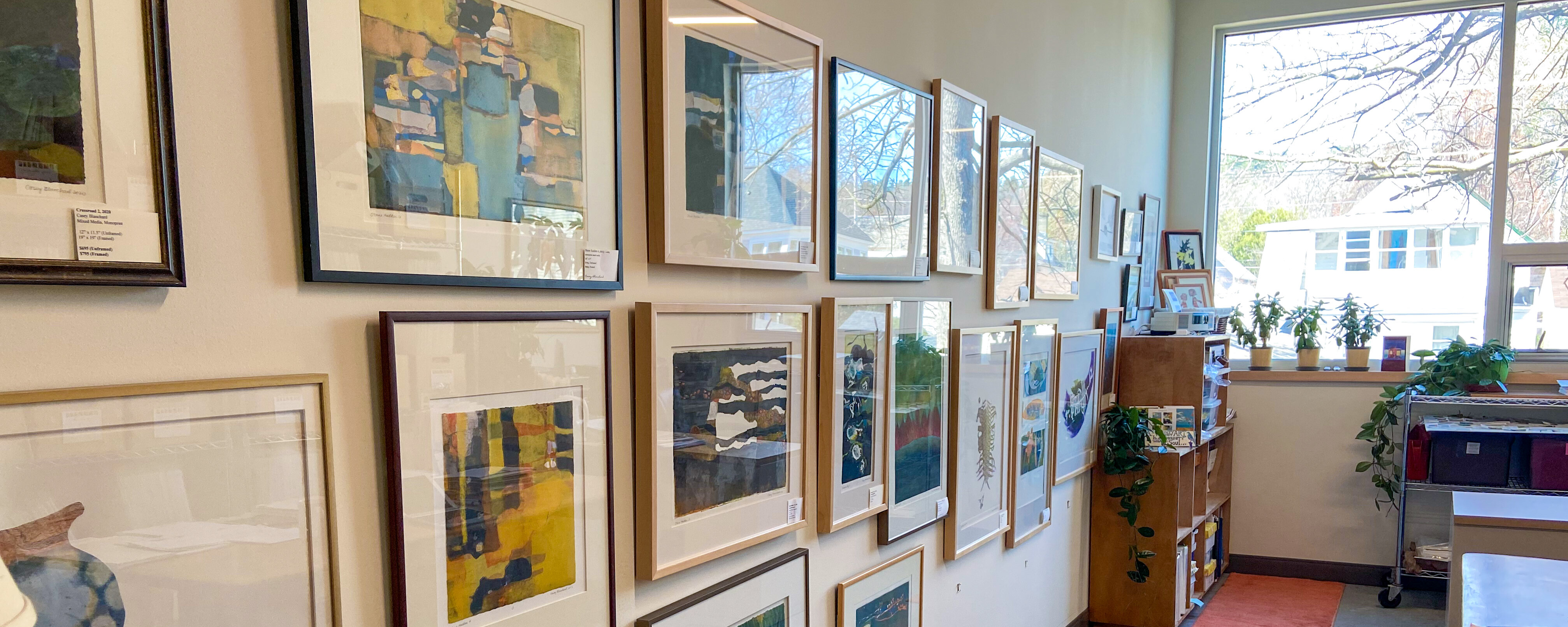 Primarily a self-taught artist, Casey explores her experiences through the engaging and often unpredictable print medium of monoprinting. She is most interested in the spiritual aspects that emerge in the image, particularly relating to how we live in the world and how the world lives in us. In the beginning, the work may be a search for answers, but in the end, it's more about being here without them.
What is a monotype or monoprint?
Creating a monotype or monoprint is a process using moistened paper with oil paint and/or etching inks. The artist works with a press and printing plate using an additive or subtractive method often with multiple layers of images to create an individual work. Casey often works on a theme that becomes a 10 to 15 piece collection. Each work is on archival 100% rag paper and is one of a kind.
Casey Blanchard was born in Greenwich, CT in 1953. She lives in Shelburne, VT with her husband, Dan Cox, and their daughter, Julia Cox. Her artwork is found on the walls of health care facilities, private residential collections, corporate offices, the hospitality industry, on web designs, and various published materials. You are welcomed in her studio by appointment. Please visit Casey's website, www.caseyblanchard.com.