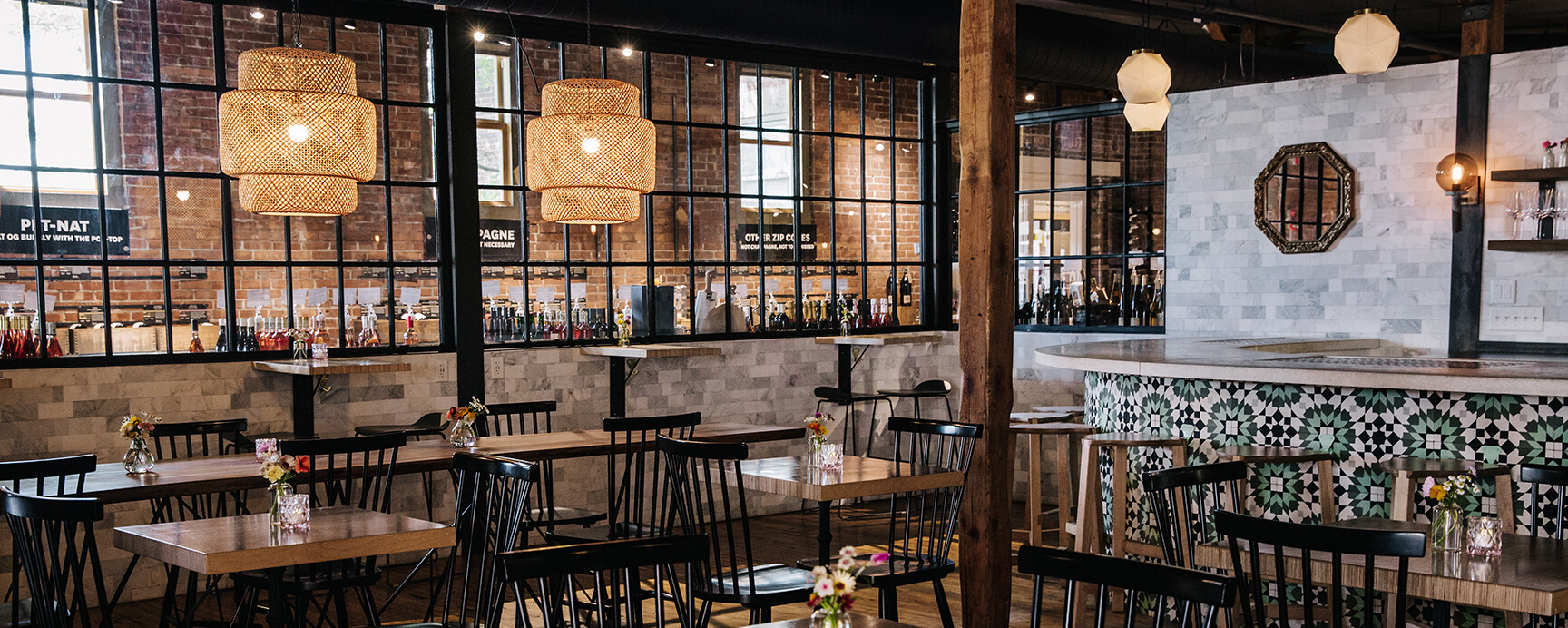 One of the country's best indie wine shops featuring small-production wine, a full-service cheese counter, house-made charcuterie, and a lively wine bar and restaurant.
The wines we select are made with minimal inputs and speak to a broader definition of terroir. One that starts with the soil and the sun and expands to include the food, history, and culture that spring up organically around wine. We want wine and food to be exciting, unpretentious, and playful. Tables full of plates to be shared, littered with wine bottles and glasses telling the story of a night well spent with friends, family, laughter, and new discoveries.
We're a warm, energetic neighborhood wine bar. We serve uncomplicated food influenced by our favorite wine bars in places like Paris, Barcelona, Montreal, San Sebastian. Our wine list champions the wines we love. That generally means small producers from France, Italy, and the United States. We're deep into Burgundy and Beaujolais, the Loire, the Northern Rhône, and vintage California. We also pour a lot of wine from Corsica, Sardinia, and Piedmont. Oh, and Champagne. You'll find plenty to drink here.
Wine Bar hours are currently 5-10pm daily.
Locally Owned
Doors Open
Bar
American
Curbside Pickup
Outdoor Dining
Dine In
Food & Grocery
Vegetarian
Wine & Liquor
388 Pine Street
Burlington, Vermont 05401
Sunday: 5-10 pm
Monday: 5-10 pm
Tuesday: 5-10 pm
Wednesday: 5-10 pm
Thursday: 5-10 pm
Friday: 5-10 pm
Saturday: 5-10 pm