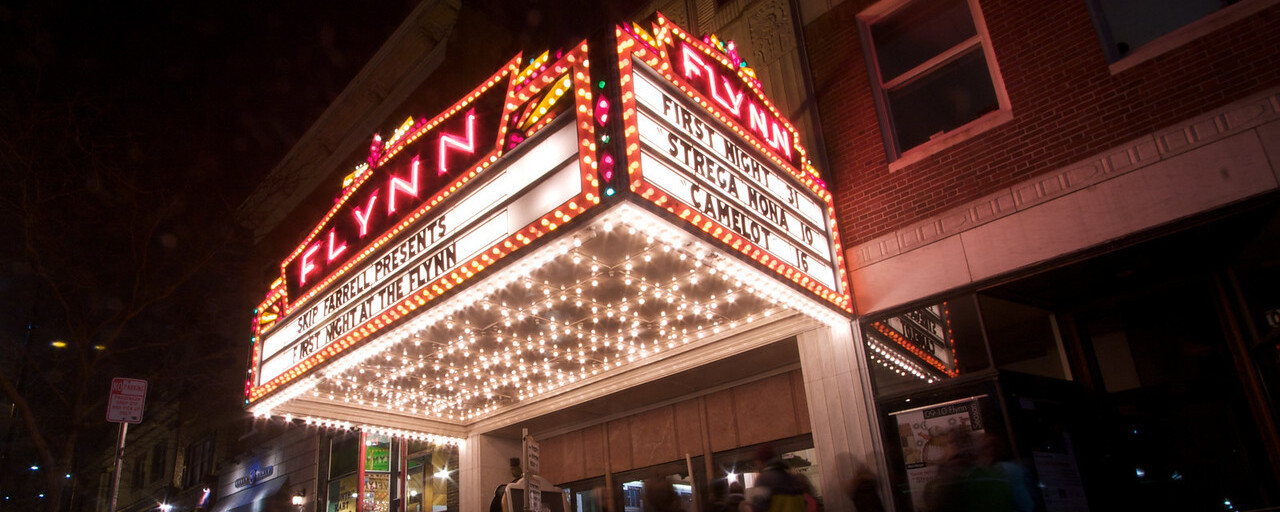 Flynn Center for Performing Arts
Burlington's "Wonder Theatre" was established in 1930 as a state-of-the-art vaudeville and motion pictures venue. The Flynn has endured a zigzagging history to become the renowned, world-class performing arts center it is today.
The Flynn is proud to welcome international, national, and regional artists to our stages, hosting a diverse range of performances that create transformative moments for countless people. Find events.
Locally Owned
Doors Open
Activities
Live Music
Theater
153 Main Street
Burlington, Vermont 05401
Sunday: Closed
Monday: 12:00 pm-3:00 pm
Tuesday: 12:00 pm-3:00 pm
Wednesday: 12:00 pm-3:00 pm
Thursday: 12:00 pm-3:00 pm
Friday: 12:00 pm-3:00 pm
Saturday: Closed