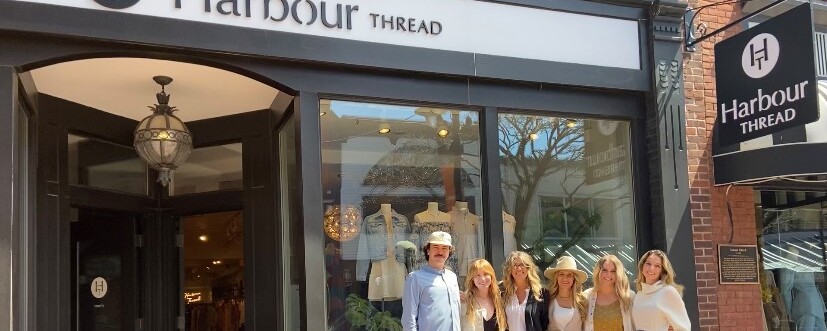 For nearly 20 years, Harbour Thread has been setting the trend in Burlington VT.
We started with an intention to bring style to a place known mostly for functional wear. Since then, we've been curating an eclectic mix of fashion, from timeless classics to newly discovered brands.
Think of us as your cool, big-sister who knows how to put a look together for any occasion, at any budget.
Everyone is welcome at our space on Church street. We're passionate about the brands we carry and are never shy with suggestions. We support mixing, matching, and expressing the beautiful contradictions within. Doc Marten's with a summer print dress? Your favorite Levi's and comfortable cashmere? We've got you covered and then some.
We make an effort to carry sustainable, mission-driven brands who care about their environmental and social impact. The Harbour Thread team is obsessively informed about our selection of brands, from their founders to their fabrics; don't be surprised if you leave with a story alongside your favorite new piece.
We're looking forward to seeing you soon in our store and online, but only the store has great records playing while you shop.
Locally Owned
Woman Owned
Doors Open
Accessories
Shoes & Socks
Clothing
Jewelry/Accessories/Shoes
Curbside Pickup
Delivery
Women
Men
96 Church Street
Burlington, Vermont 05401
Sunday: 10:00 am-6:00 pm
Monday: 10:00 am-7:00 pm
Tuesday: 10:00 am-7:00 pm
Wednesday: 10:00 am-7:00 pm
Thursday: 10:00 am-7:00 pm
Friday: 10:00 am-7:00 pm
Saturday: 10:00 am-7:00 pm