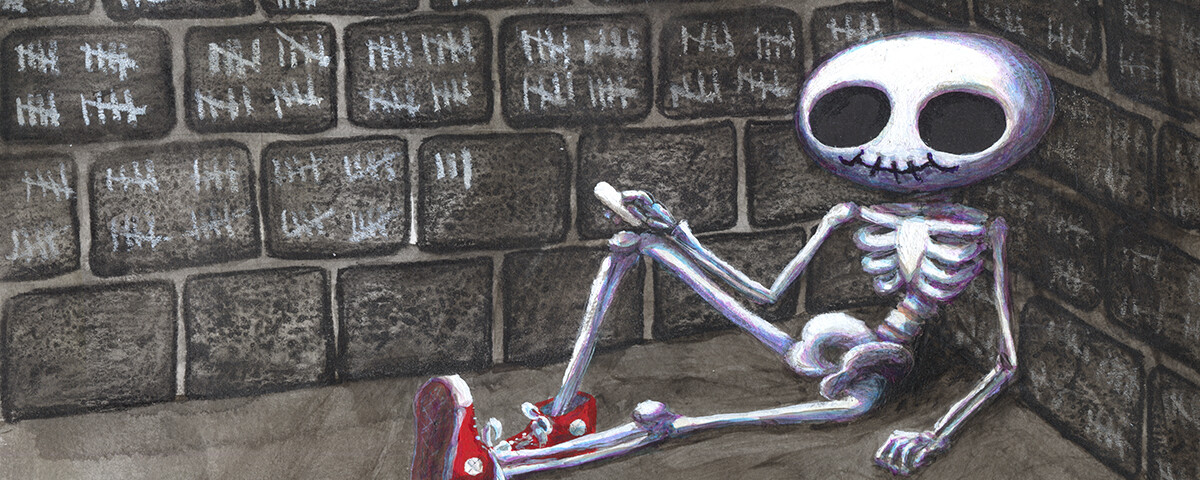 Martha Hull's Cute + Deadly Art
Martha Hull makes cute and deadly art, seeking joy and humor in the dark side of things.
Her drawings and paintings feature large-eyed characters, often incorporating text in counterpoint to the images. The pictures tell stories that are warped and funny, within Martha's compellingly-strange imagined worlds. Frequently-recurring characters include food with faces, cats, and skeletons.
Martha's quirky, fun art is available for all budgets to enjoy. She not only creates the original artworks, she makes prints and cards of them. Martha has also curated a selection of other sweet merch, like magnets, which you can buy for yourself or someone you like on her website.
By buying art from her website, you are buying directly from Martha herself!
You can also find Martha's art at Thirty-odd (270 Pine Street), if you prefer an in-person shopping experience. Martha rents a space there, and all sales of her work through the shop go directly to her with no extra commission taken, so this is also a lovely option.
Woman Owned
Illustrators
Painters