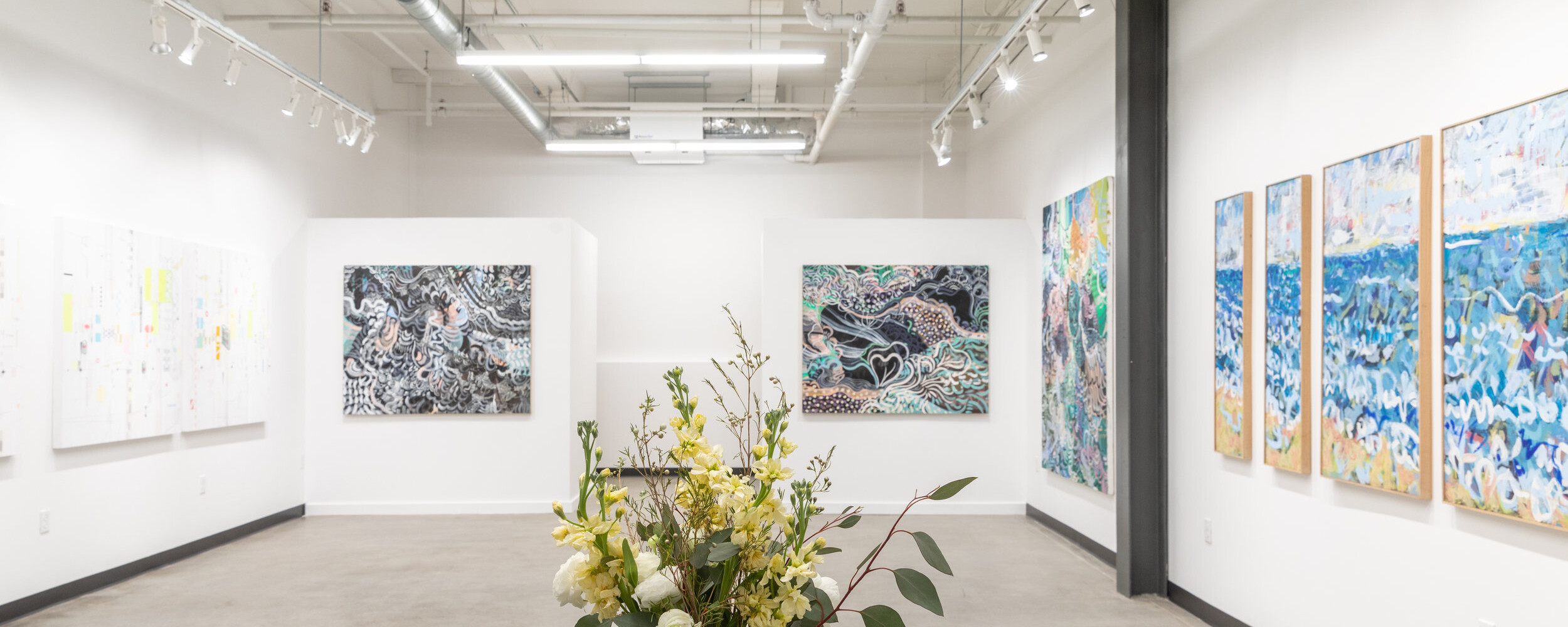 Soapbox Arts is a contemporary gallery space hosting rotating exhibitions of works in a variety of media by local and nationally recognized emerging artists. with a penchant for innovative mark-making, we highlight artists who enthusiastically embrace aesthetic exploration and whose work speaks a distinct visual language. the end game? to connect collectors with the most original, engaging new voices in contemporary art.
whether you're an established collector or considering your first fine art purchase, we'll work with you to identify current and future goals for your collection and then create a plan to exceed them. we're in this together!
from initial consultations and virtual artwork placements to payment installment plans, in-home trials, and private installations whenever possible, we will facilitate each step of the acquisition process regardless of the size and scope of your project. for more info about our trade program, click here.
Locally Owned
Woman Owned
Doors Open
Gallery
266 Pine Street
Burlington, Vermont 05401
Sunday: Closed
Monday: Closed
Tuesday: Closed
Wednesday: Closed
Thursday: 11:00 am-5:00 pm
Friday: 11:00 am-5:00 pm
Saturday: 11:00 am-4:00 pm