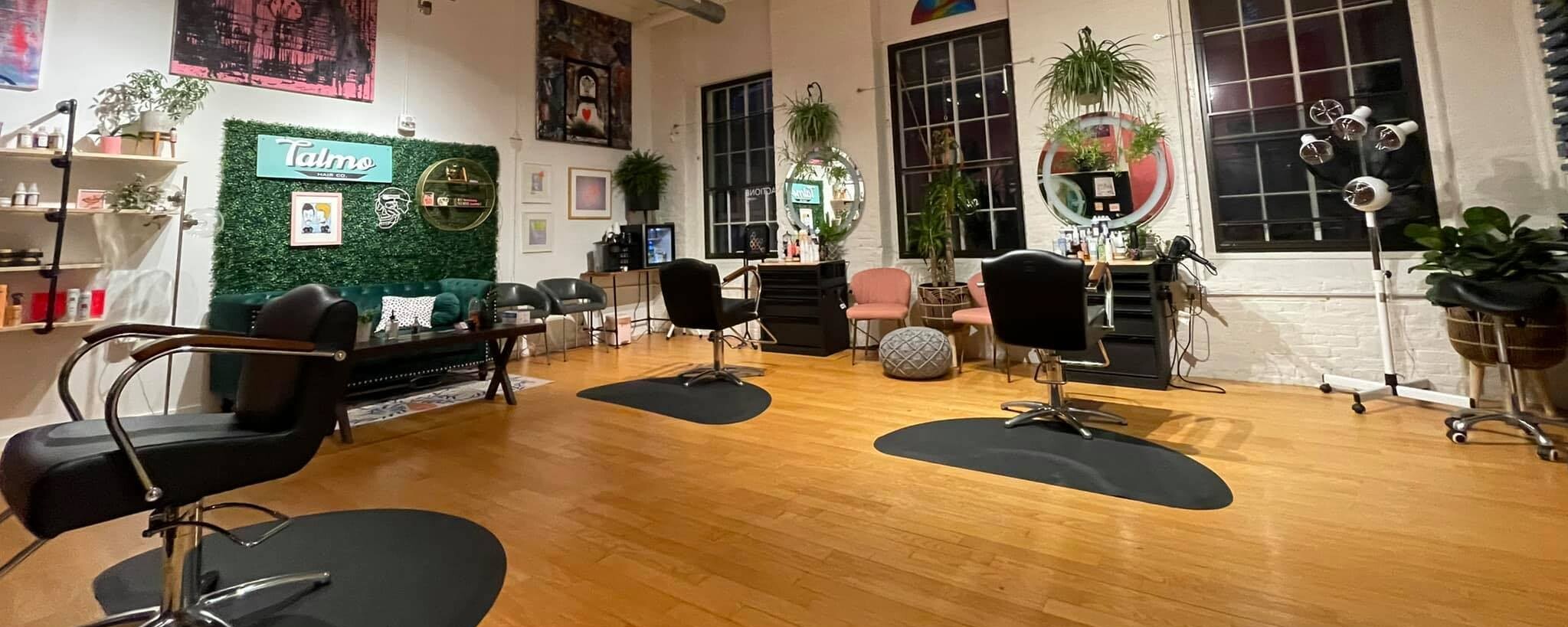 Hair salon owned and operated by stylist Dana Talmo who has been in the business for 8 years. Talmo Hair Co opened in June of 2020.
"Best experience I've had in a looooong time, and such a comfortable space."
"I just let her imagination run wild and I'm always thrilled with the results."
"Excellent haircut by Dana, highly recommend her!"
Locally Owned
Woman Owned
Salon/Barber
1 Mill Street
Burlington, Vermont 05401
Sunday: CLOSED
Monday: 11:00 am-7:00 pm
Tuesday: 9:00 am-7:00 pm
Wednesday: 11:00 am - 7:00 pm
Thursday: 12:00-7:00 pm
Friday: 9:00 am-7:00 pm
Saturday: 9:00 am-7:00 pm