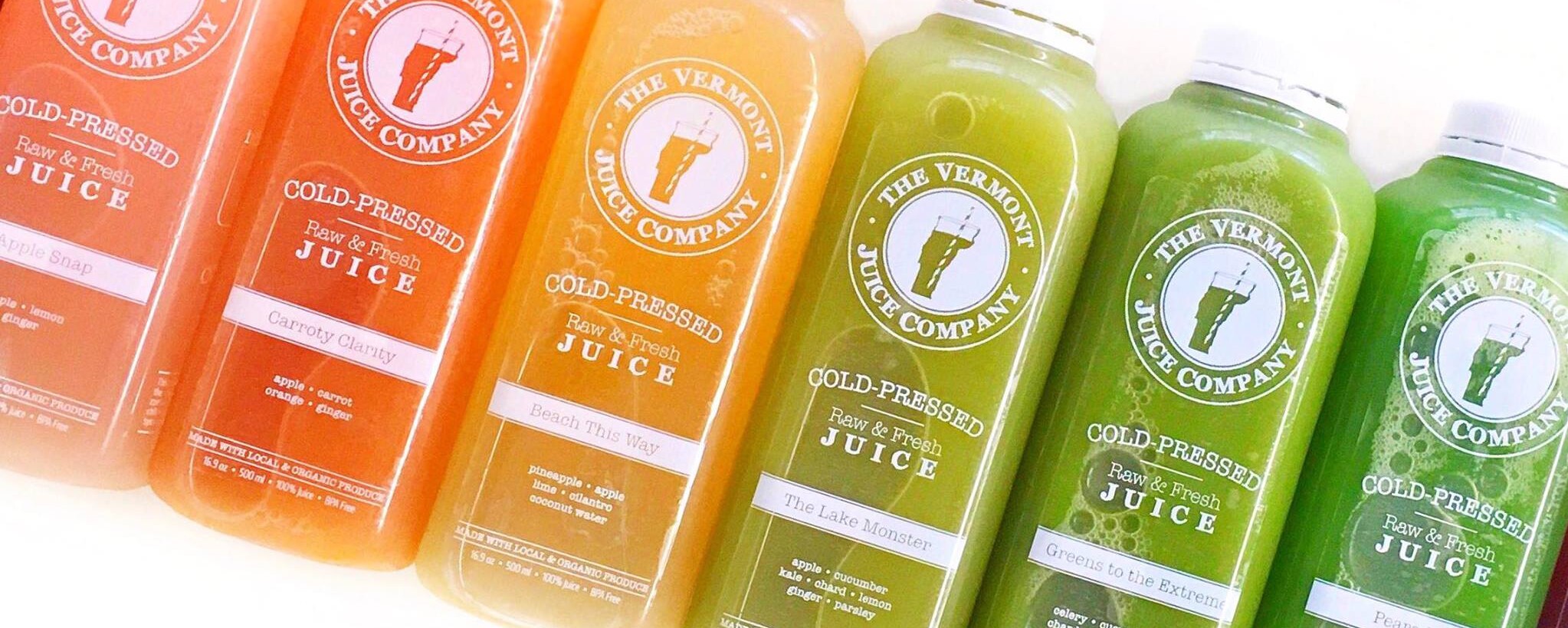 The Vermont Juice Company
The Vermont Juice Company is Burlington's ONLY Fresh Cold Pressed juice shop. Founded by a native Vermonter, our juice is made fresh daily each morning in our on-site kitchen, using a state-of-the-art cold press! We sell our juice fresh with zero processing or pasteurizing.
In addition to our juices and juice cleanses, we offer made-to-order smoothies, acai bowls and superfood bowls, wellness shots, chia pudding, and other seasonal food items.
Locally Owned
American
Takeout
Curbside Pickup
Delivery
77 Main Street
Burlington, Vermont 05401
Sunday: 9:00 am-5:00 pm
Monday: 9:00 am-5:00 pm
Tuesday: 9:00 am-5:00 pm
Wednesday: 9:00 am-5:00 pm
Thursday: 9:00 am-5:00 pm
Friday: 9:00 am-5:00 pm
Saturday: 9:00 am-5:00 pm