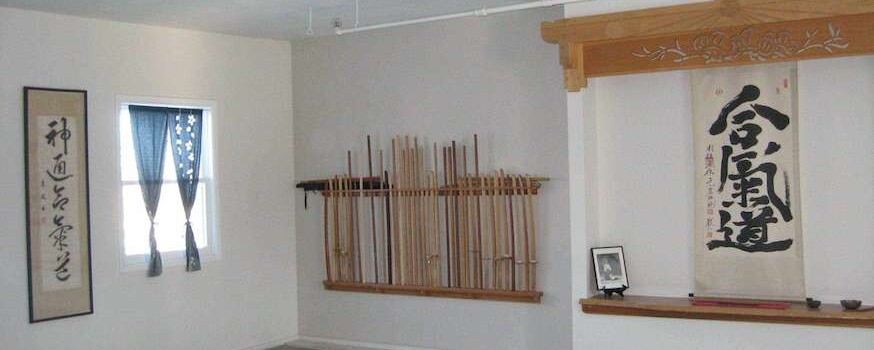 Vermont Aikido was co-founded in 1972 by Terry Dobson Sensei and Ken Nisson Sensei. It is here that we practice in the memory and spirit of Terry who believed that Aikido was the art of protection and love. Our dojo is a place for all of us to share with and learn from everyone with whom we practice. Our doors are open to all who wish to learn.
Our dojo is a a member of the Aikido Schools of Ueshiba (ASU), under the direction of Mitsugi Saotome Shihan who, like Terry, was a direct student of Morihei Ueshiba. TheASU is affiliated with The World Aikido Headquarters in Tokyo, Japan.
We also share our dojo space with the Aki No Kure Judo club which meets on Monday evening and Saturday morning. For more information please visit their website.
274 North Winooski Avenue
Burlington, Vermont 05401
Sunday: 7:00 pm-7:00 pm
Monday: 7:00 pm-7:00 pm
Tuesday: 7:00 pm-7:00 pm
Wednesday: 7:00 pm-7:00 pm
Thursday: 7:00 pm-7:00 pm
Friday: 7:00 pm-7:00 pm
Saturday: 7:00 pm-7:00 pm