Burlington Holiday Bucket List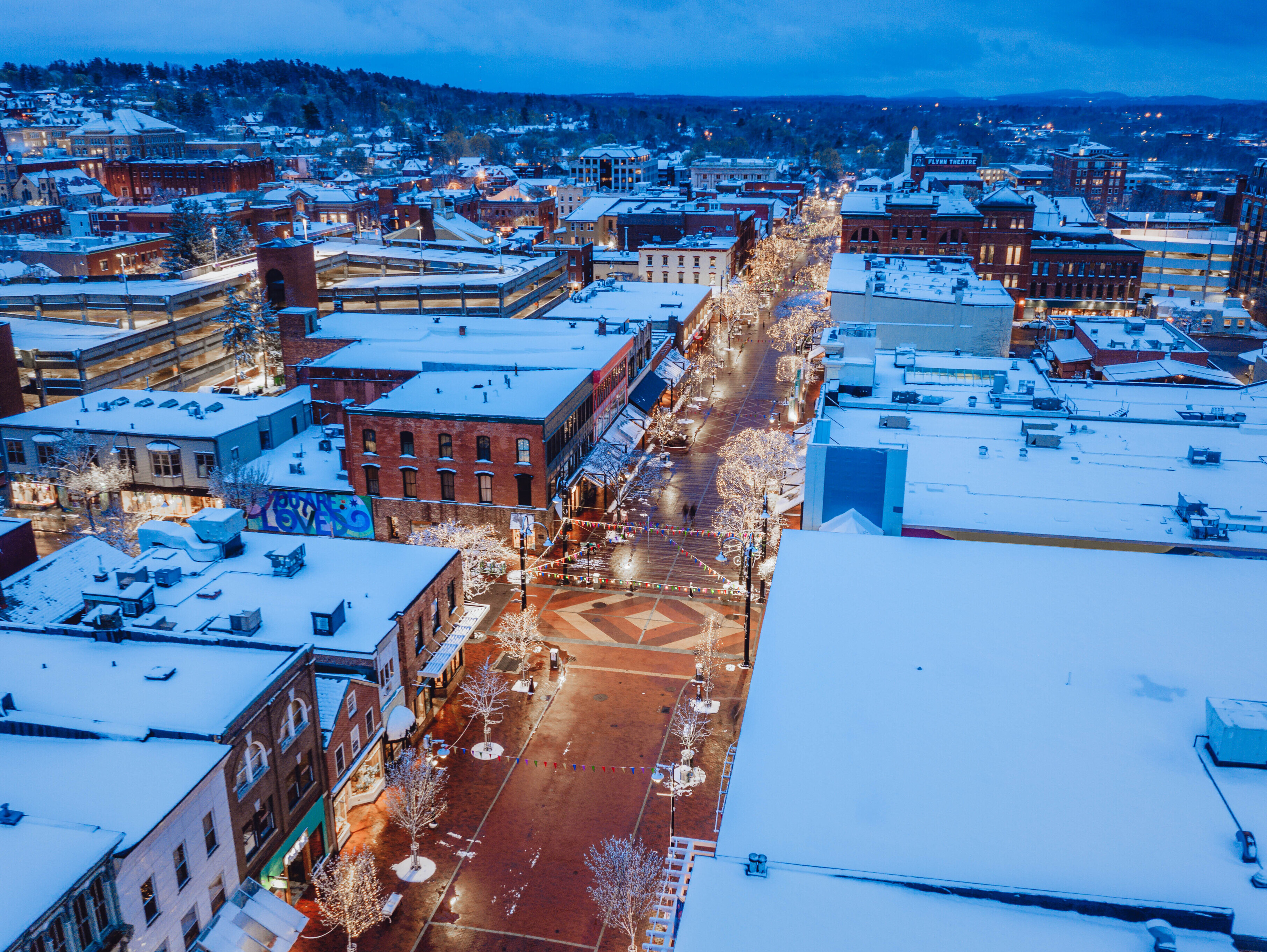 'Tis the season to be jolly! The holidays are a time for relaxing, catching up with friends, playing in the snow, and of course, shopping. If you're feeling stuck on what to do this holiday. Here is our Burlington holiday bucket list, with places to eat, shop, and explore!
What's on your list? Let us know the best things to do in Burlington by emailing info@loveburlington.org.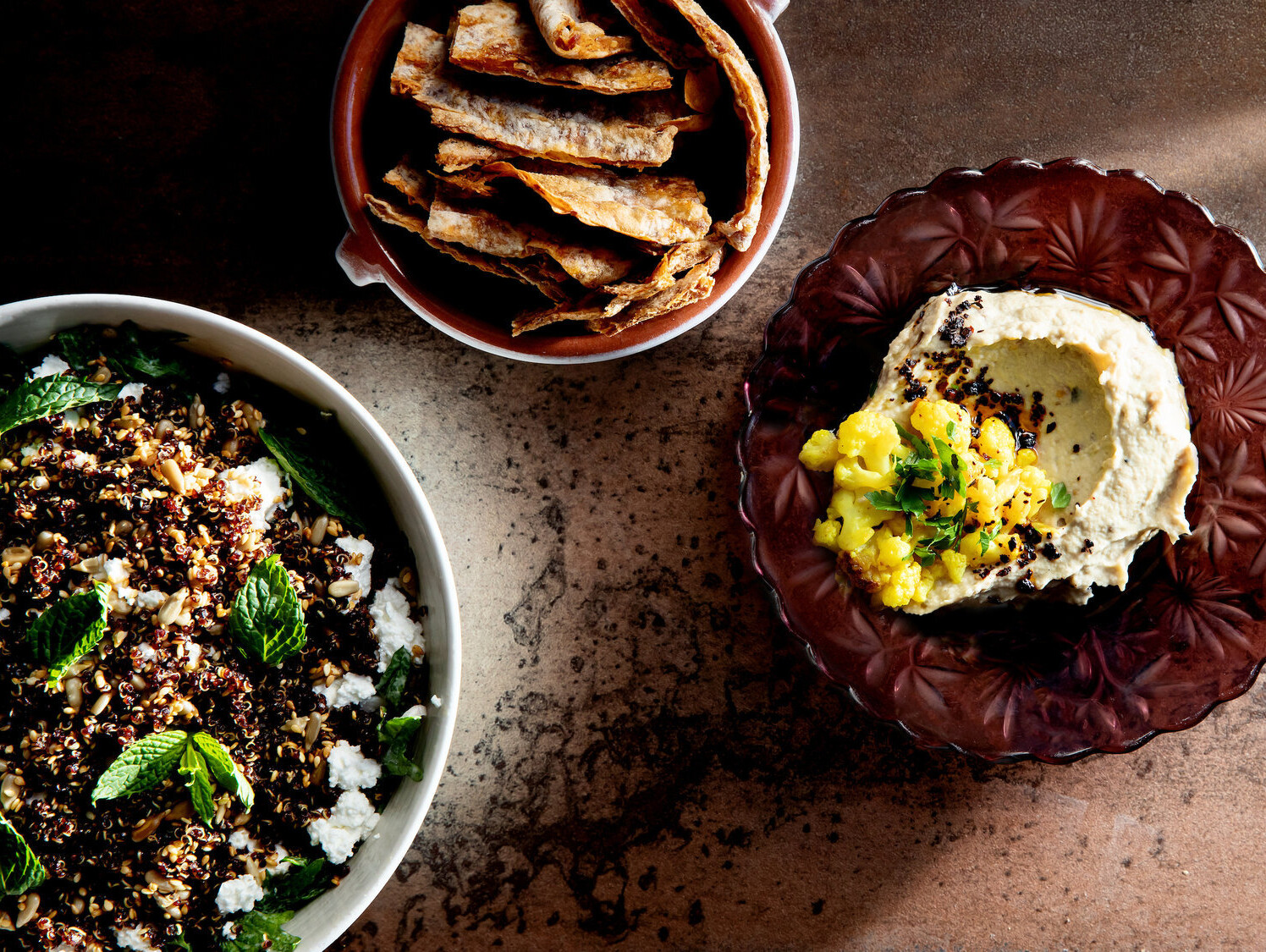 Dine Out
Food is at the center of most every holiday celebration. This December we want to treat ourselves to a nice dinner with loved ones. Here's a list of some of our favorite fine dining places in Burlington!
A fantastic French dining experience in Burlington is Bistro De Margot. Bistro De Margot serves true French cuisine with locally grown ingredients. It's the perfect place for a celebratory night out. If you haven't yet, we highly recommend trying out Bistro De Margot.
Want to try a little bit of everything on the menu? Plan a visit to Honey Road! This James Beard-nominated eastern Mediterranean restaurant has Tapas style dishes that are perfect for sharing with large groups of people. Honey Road books up fast, so we recommend making your reservation as soon as possible!
May Day is one of the newest kids on the block. Since opening in May 2022, this farm-to-table restaurant has made quite a splash in the Old North End. This is a great place for a holiday date night or dinner with family. Plus, they are open on Mondays. You read that right, Mondays!
Hen of the Wood is regularly touted as the best restaurant in Burlington, and for good reason. Their thoughtful curated seasonal menu never fails to impress. The service and food are top-notch, and it is definitely a must-try fine dining experience in Burlington.
Restaurant Poco is a farm-to-table restaurant in Downtown Burlington with a creative seasonal menu that always dazzles. They serve small plates and great cocktails, which makes it a great place to take a friend who's willing to share!
These are only 6 of the amazing restaurants and dining experiences we have in Burlington. If you want to see the full list of all Burlington's dining options, click the button below!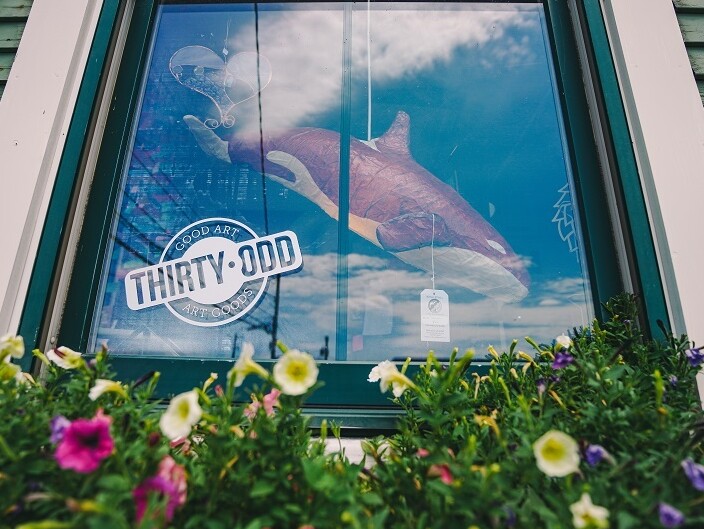 Shop 'Til You Drop
Gift-giving is one of our favorite parts of the holiday season. Finding presents for all of your loved ones is an important, but daunting task. Here are some of the places in Burlington we like to shop for gifts!
Homeport really has it all. This lifestyle and furniture store has handpicked kitchen appliances, home décor, dishware, and more! If you're looking for some inspiration on what to give your loved ones this holiday season, this is the perfect place.
If you or someone you know has been looking for a home décor upgrade, look no further. SLATE has classic, timeless pieces that can blend seamlessly into any household. Check them out online or in-store today!
Golden Hour is a feel-good gift shop that is guaranteed to brighten your day. If you are a person who loves gift-giving, you will love Golden Hour. With jewelry, art, cards, plants, and pottery, this is a great place to shop for a friend.
Thirty-Odd is a gift shop that holds a hyper-local collection of wares from over 30 artists and makers. Shop Thirty-Odd for quirky cars, patches, fun stickers, ceramics, jewelry, and more! Stop by 270 Pine Street to see all of the cool art.
Common Deer is a family-owned gift shop on College Street that carries a wide range of Vermont-made products. This is a great store to walk around and browse as there are so many unique gifts to explore!
Home and Garden is also a family-owned business on College Street that carries garden and nature-inspired goods for your home. They carry cards, dishes, vases, puzzles, and so much more! Home and Garden is also does specialty floral design. Stop by today and check it out.
These are just 6 of the great places to shop in Burlington. If you want to see a full list of all of Burlington's retailers, click the button below!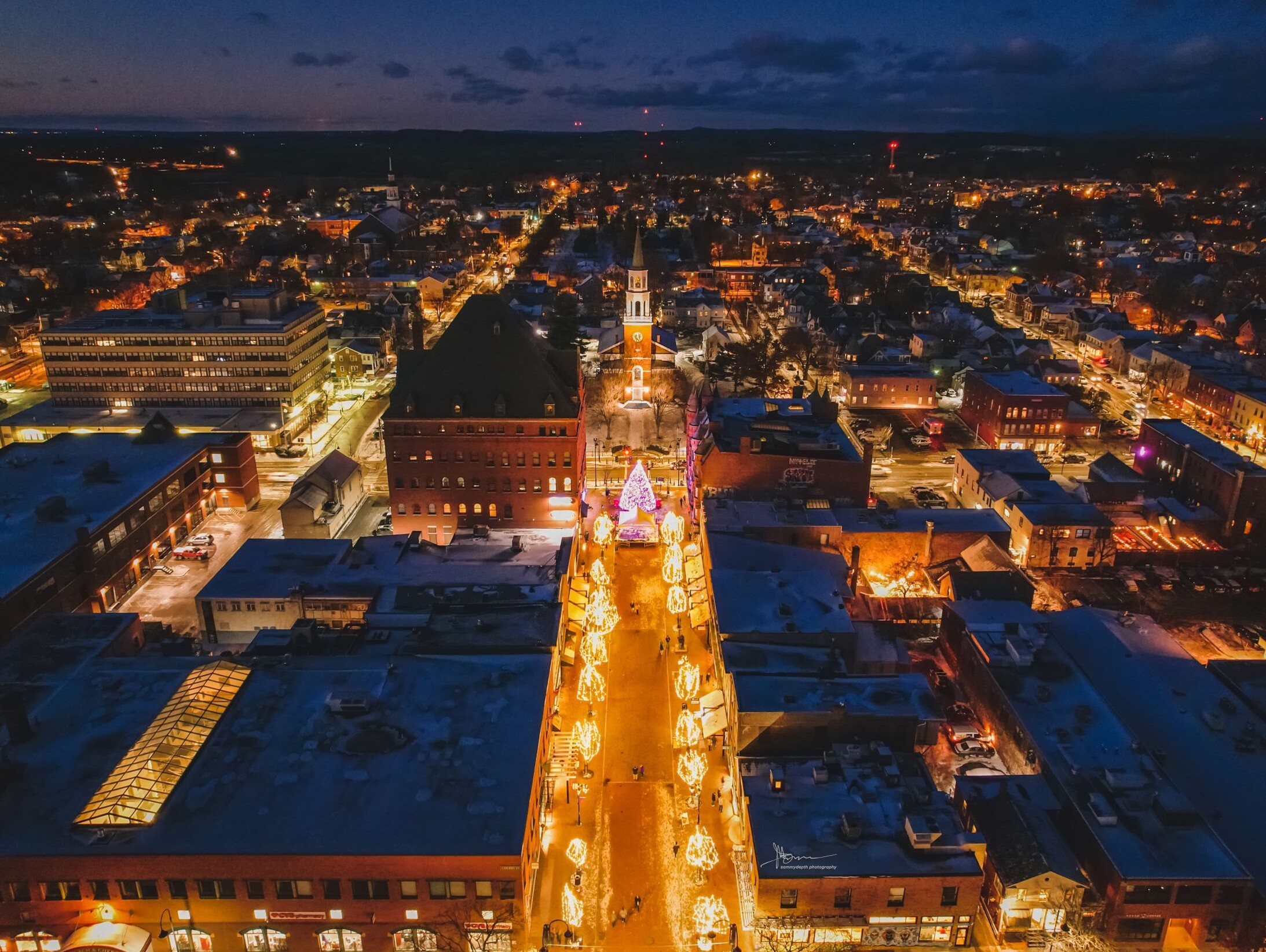 See The Lights
There is no better place to feel the magic of the season than the Church Street Marketplace. Each December the Marketplace is a sight to behold with its 100,000 illuminated lights and 45' tree. Take a stroll downtown to be greeted by Santa, sip on free hot chocolate, and browse the festive window displays. Want to know more about the Church Street Marketplace's holiday events? Click the button below!
Visit A Holiday Market
Holiday Markets are guaranteed to get you in the holiday spirit. With music, artists, food, and games, what's not to love? We are having such a blast running our annual BTV Winter Market and have loved seeing all the other fabulous holiday markets in Burlington. Here are some upcoming winter holiday markets that you won't want to miss.
Our BTV Winter Market is in City Hall Park Fridays 2 – 6 pm, Saturdays 12 – 6 pm, and Sundays 12 – 4 pm until December 23rd. With special dates for the last-minute BTV Winter Market on Thursday, December 22nd and Friday, 23rd from 2 – 6 pm. Our Winter Market features over 80 rotating local artists and makers, fun kids' games, live music, cocktails, and delicious food options for everyone to enjoy. We hope to see you there!
Hotel Vermont will be filling its lobby with tons of local artists and holiday cheer this Saturday, December 10th from 11 am – 3 pm. They will have local artists vending, food trucks, warm beverages, scavenger hunts, a live DJ, and so much more. You do not want to miss this one-day-only event, so click the button below to learn more!
The Burlington Farmers Market is having its last winter market date this Saturday, December 10th from 11 am – 2 pm with all your favorite local farmers and crafters. Make sure to stop by 345 Pine Street this weekend to stock up on nice gifts for the holidays.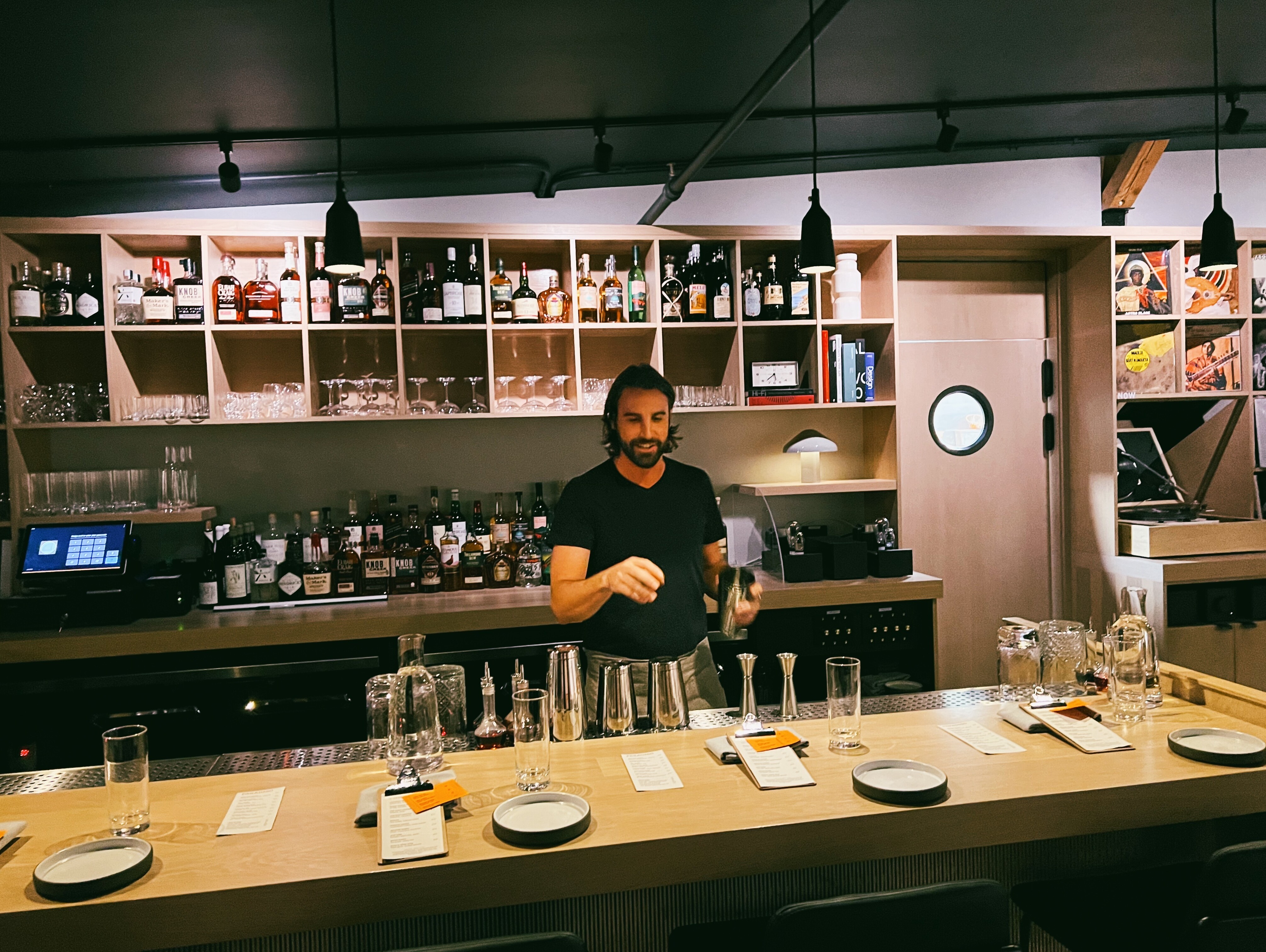 Going Out
This holiday season we want to dress up and go out! In Burlington, there are so many great places to grab a drink, get some light appetizers, and meet up with your friends. Here are some of our favorites.
Drink is a snug cocktail bar in Downtown Burlington with artful cocktails and delicious beer and wine selections. If you like trying new unique cocktails, then you will love Drink.
Devil Takes a Holiday is a new holiday pop-up bar in the former Monarch & Milkweed space at 111 St Paul Street. Devil Takes a Holiday features great drinks, local food collaborations, and other devilish delights. Follow their Instagram for hours and updates.
A tried-and-true Burlington favorite is The 126. They have weekly events, curated cocktails, and a fantastic atmosphere. You're guaranteed a good time out at The 126.
Paradiso Hi Fi is a new listening lounge tucked away in the South End at 388 Pine Street. This speakeasy has fantastic cocktails and an innovative Nordic-inspired menu. Head over to the South End today to see what all the hype is about!
These are great places to go if you're looking to dress up, but if you're in the mood for a more laid-back atmosphere, click the button below for our full list of Burlington bars!
No matter what you choose to do, Burlington is a beautiful city to visit during the holiday season. With our charming downtown, festive events, diverse restaurants, and exciting nightlife, it's the perfect place to get into the holiday spirit and cross of some items on your holiday bucket list.