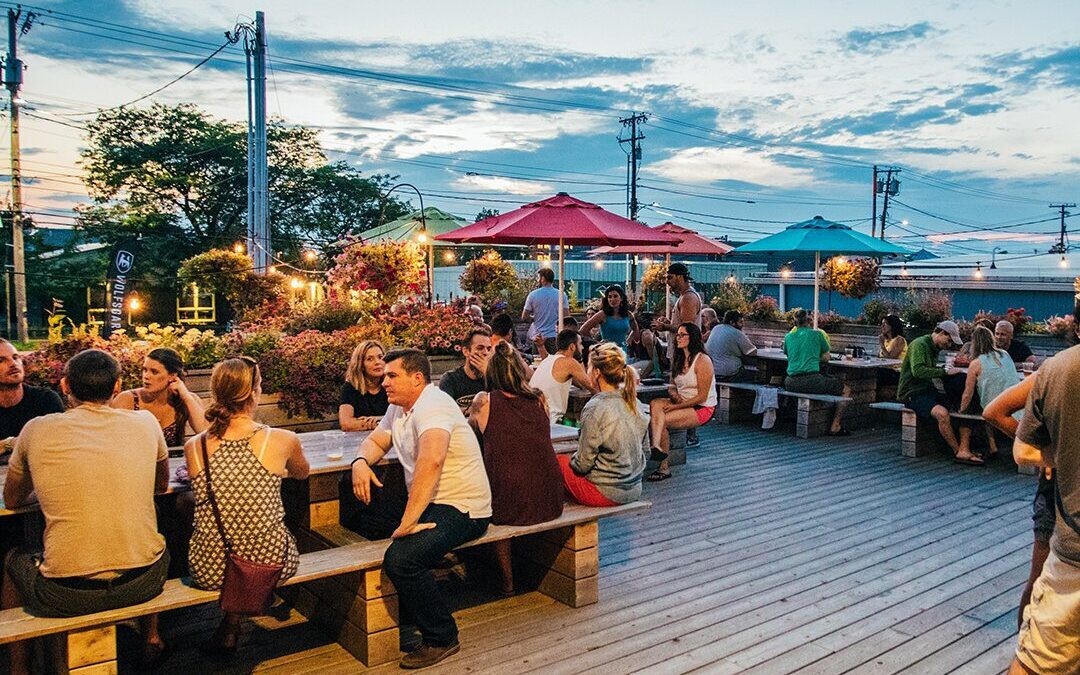 Did you know that Vermont has the most craft breweries per capita out of all the states in the U.S.? If you're new to Burlington and looking for something fun to do, exploring our local craft breweries is a great place to start. Whether you love a hoppy IPA or the creaminess of a stout, our Burlington breweries will have something for you! Here is a list of all the Burlington Breweries.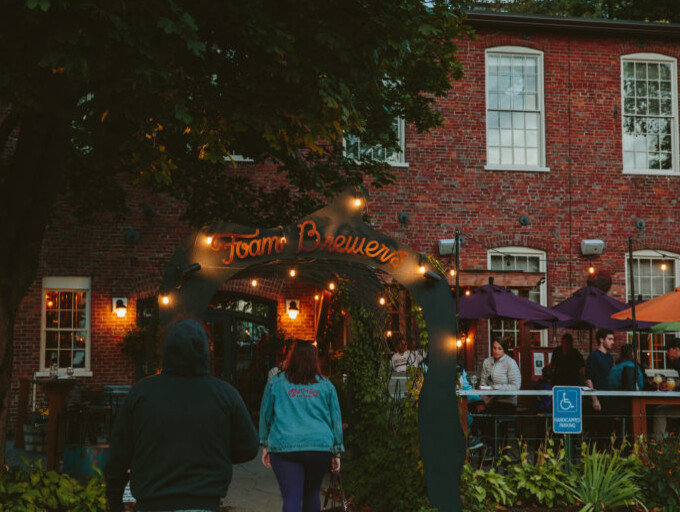 Foam
Foam is one of the most popular breweries in town. Not only is their space funky and fun, but it appeals to a wide range of audiences, from college kids to families. With local art on the walls and musicians coming in to play almost every night, the atmosphere is always on point. In addition to their inviting space, Foam's weekly rotation of craft beers will get your inner beer nerd excited. Check them out at 112 Lake St and see what all the hype is about!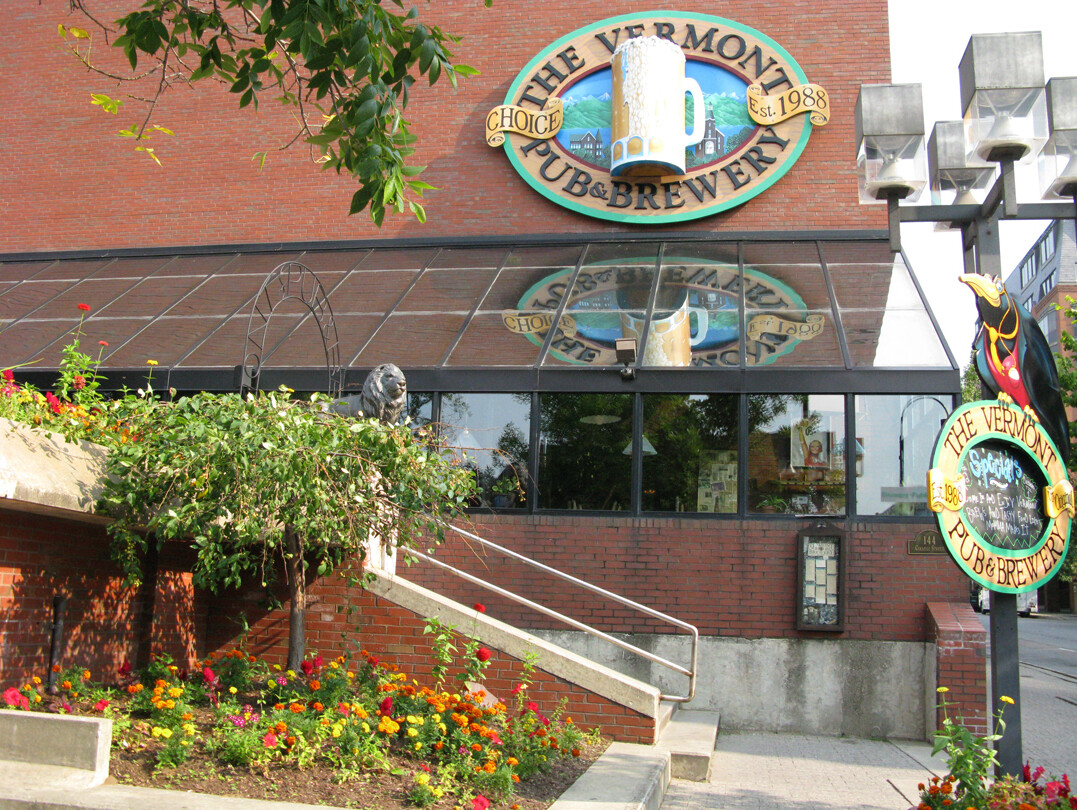 Vermont Pub & Brewery
If you are interested in checking out Vermont's more historic places, then this brewery is for you. Vermont Pub and Brewery is one of the first brewpubs in New England, founded by the late home brewing methodologist and author, Greg Noonan. They brew over 80 different styles of beer per year, making each visit new and exciting. We definitely recommend stopping by 144 College Street if a classic New England brewpub is what you're after.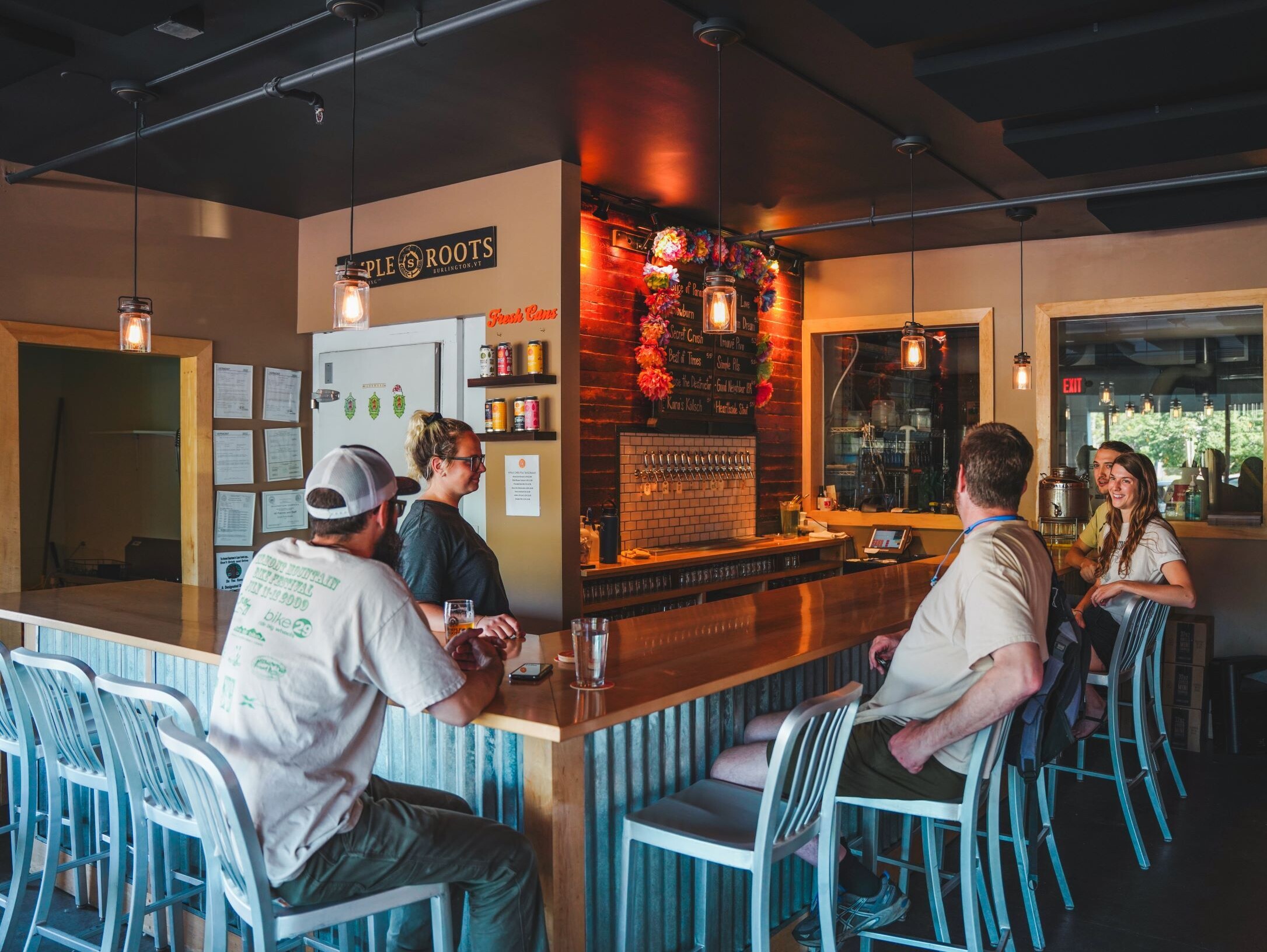 Simple Roots Brewing
Simple Roots Brewing is all about beer, family, and friends. This brewery is small but mighty! Located in the New North End, this brewery makes beer that anyone can enjoy. It's a great place to stop on your way home from work or if you have your family in town. Stop by 1127 North Ave to check it out!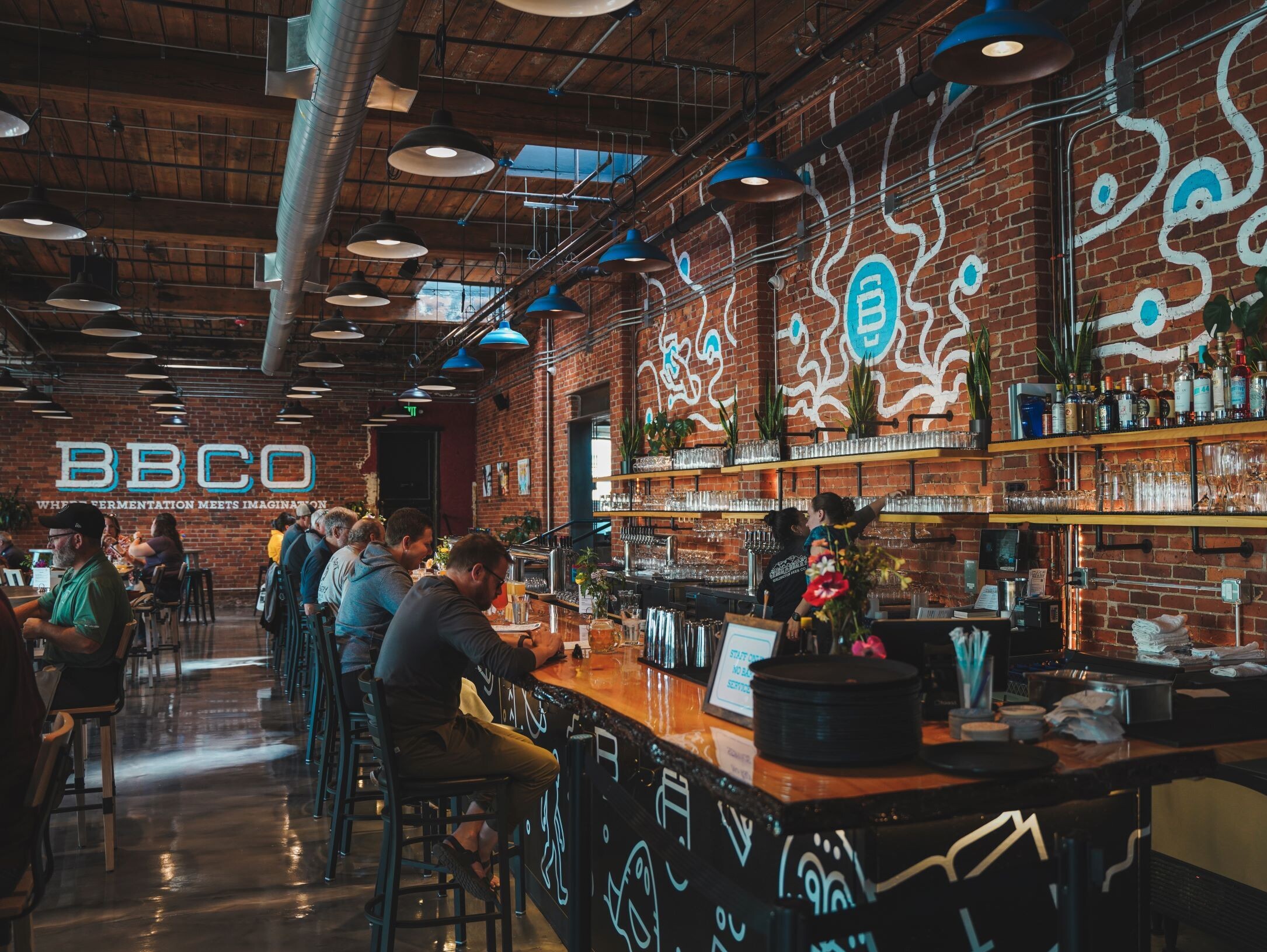 Burlington Beer Company
Residing in an old Lumière Brothers film production studio, The Burlington Beer Company beautifully melds together history, art, and beer. They take local, seasonal ingredients and turn them into delicious, easy-to-drink beers. They feature over 75 different beers a year, so head over to 180 Flynn Ave to explore all their sours, pale ales, IPAs, and more!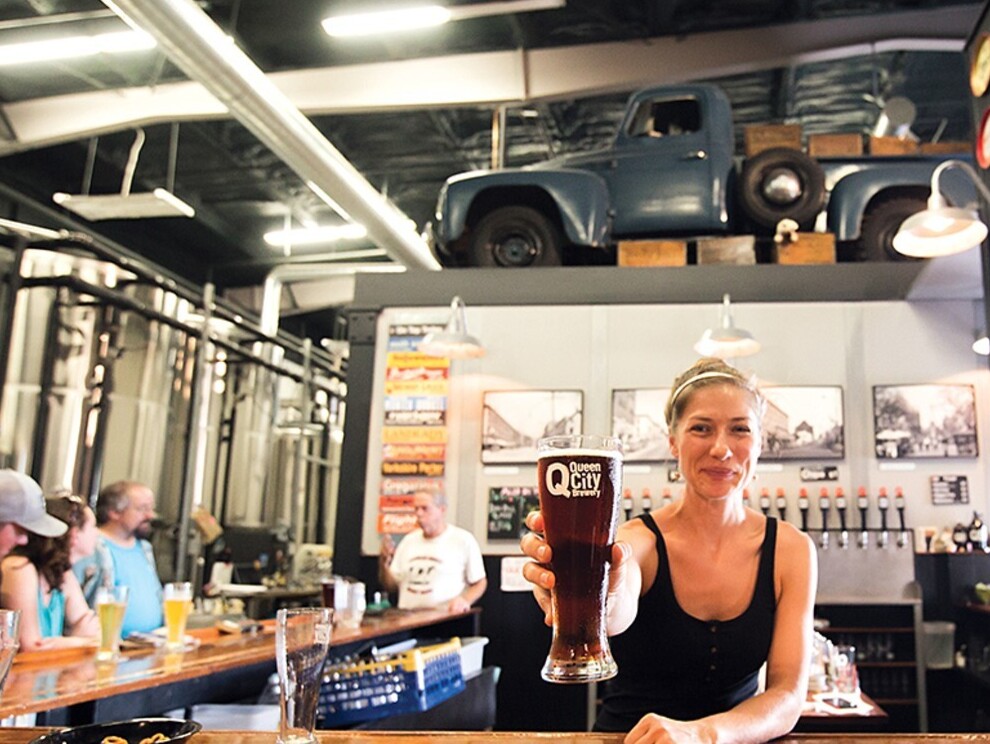 Queen City Brewery
Are classic beers more your thing? Well, head to Queen City Brewery for European and American-style beers. With over 16 taps available, their rotating beer list might include a delicate German lager, a robust Scottish winter warmer, or an ancient monastic beer. Plus, you can get amazing pizzas from Pizza 44 right next door! This is a great place to stop if you want a fine glass of beer.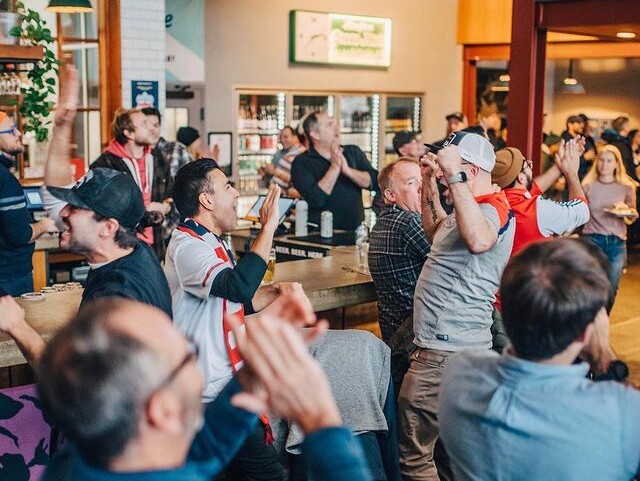 Zero Gravity Brewery
From humble beginnings operating out of Downtown's American Flatbread to its own 30-barrel brew house in the South End, Zero Gravity Brewery has been slinging out classic-style beers since 2004. In the summer, their sunny beer garden and seasonal soccer watch parties make them a favorite among locals. If you have not been to 716 Pine Street, now is the time!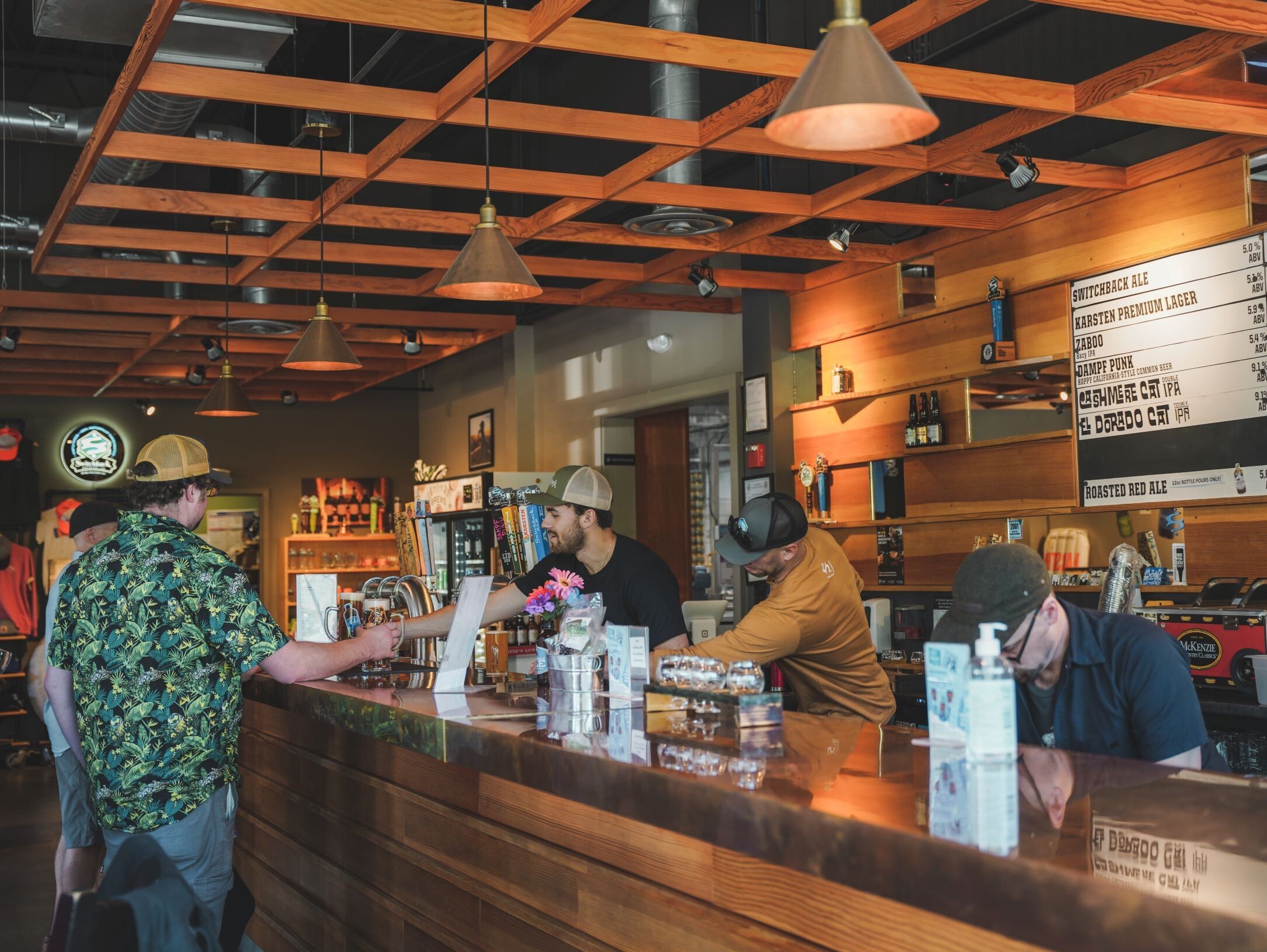 Switchback Brewing Co.
Switchback Brewing Company makes great beer in an unusual way. Switchback beer is left unfiltered and is carbonated 100% naturally in a special process using yeast. As a result, the flavors are complex and unique. Since its 2014 opening Switchback's taproom has been a fun place to go and try new and flavorful beer. Head on over to 160 Flynn Ave to try some exciting beers today!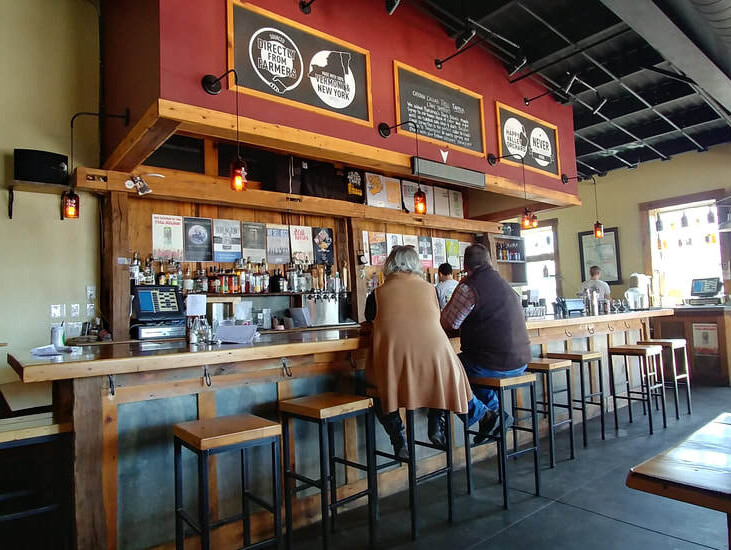 Citizen Cider
We know this is the Burlington Breweries Blog, but we wanted to include a little something for those who don't drink beer. Citizen Cider gives all the brewery energy but with crisp, regionally made cider. Their ciders are accessible and full of variety making it easy to please a big group. Citizen Cider's location on 316 Pine Street also has some delicious food, so stop by today and try it out for yourself!