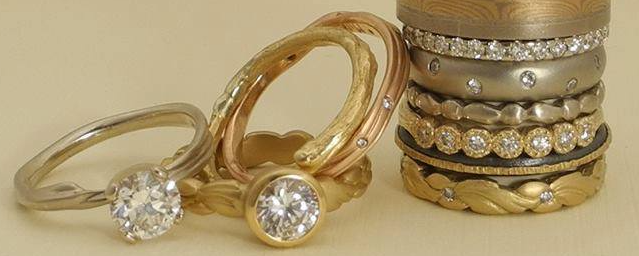 Alchemy Jewelry Arts Gallery
Alchemy Jewelry Arts is a collective of Vermont artists who share studio and gallery space. Alchemy features a unique collection of fine art and jewelry designs in a stunning array of materials and techniques, handmade on site. Offering designer jewelry, wedding bands & engagement rings, custom design work, expert jewelry repair, and appraisal.

We offer fine and custom jewelry designs made on site by our expert Vermont Goldsmiths. We feature the collections of several designer goldsmiths with fresh and vibrant styles.

Alchemy Jewelry Arts Gallery also showcases the fine art works of studio mates, Kristian Brevik (woodworker and sculptor), Dana Walrath (author, artist and activist). We are pleased to present their wonderful artwork throughout the gallery.
Locally Owned
Woman Owned
Gallery
2 Howard Street
Burlington, Vermont 05401
Sunday: Closed
Monday: Closed
Tuesday: Closed
Wednesday: Closed
Thursday: Closed
Friday: 10:00 am-5:00 pm
Saturday: 10:00 am-4:00 pm