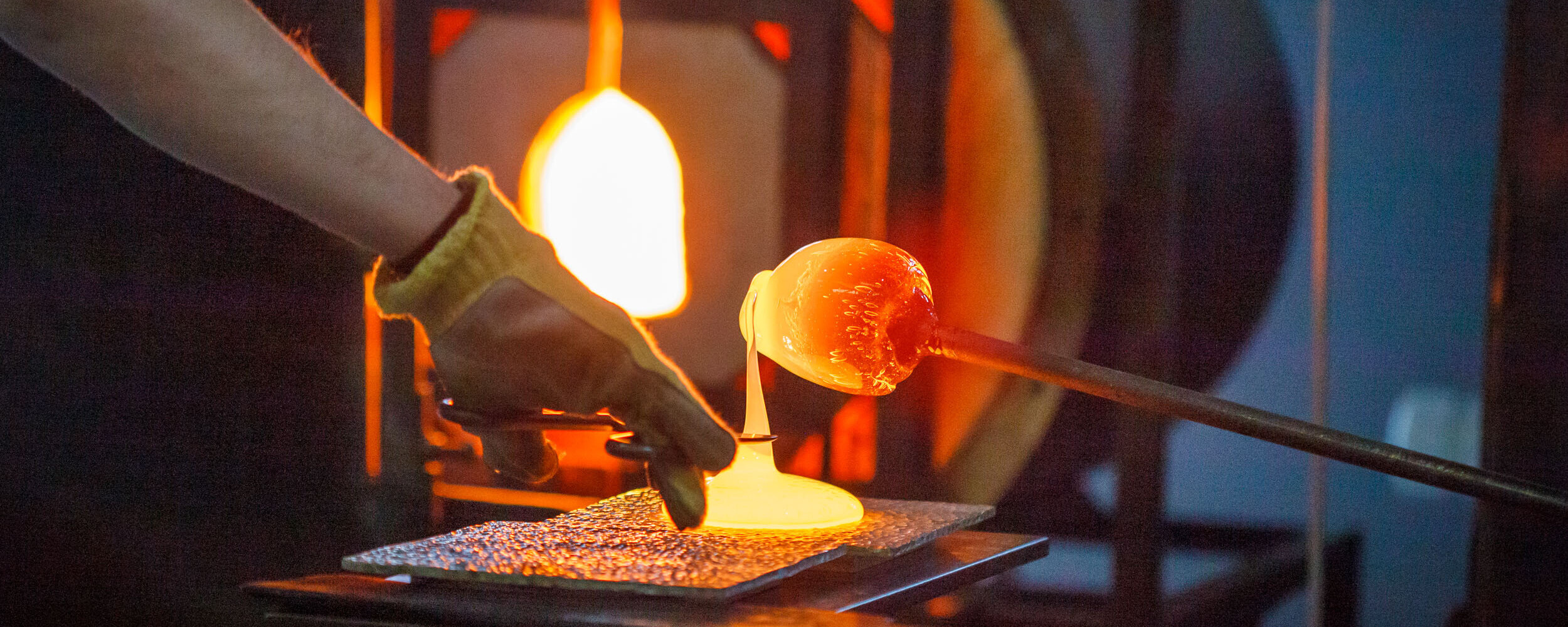 AO Glass is an innovative glass factory and studio in the heart of Burlington's vibrant South End. In 2007, we, Rich Arentzen and Tove Ohlander, moved to Vermont from Scandinavia, bringing their passion and talent for glassworking to open AO Glass. Today, AO has grown into one of America's premier glass design and lighting manufacturers and developed their own collection of handcrafted glassware, including bar glasses and functional home decor.

Our signature bar collection is handcrafted in small batches and hot-stamped on the base with either the distinctive outline of Vermont, the AO logo, the solidarity fist, or intertwined hearts. These unique and substantial pieces represent the fine art of glassblowing and are perfect for savoring some of your favorite liquids, whether you're in the Green Mountain State or far from home. Our gift collection is based on Scandinavian and Vermont folklore in a classy mix.


Follow us at @ao_glass and visit aoglass.com for more information.
Locally Owned
Decor
Gallery
Home & Garden
Studio/Coworking Space
416 Pine Street
Burlington, Vermont 05401
Sunday: CLOSED
Monday: 10am-4pm
Tuesday: 10am-4pm
Wednesday: 10am-4pm
Thursday: 10am-4pm
Friday: 10am-4pm
Saturday: 11am-3pm