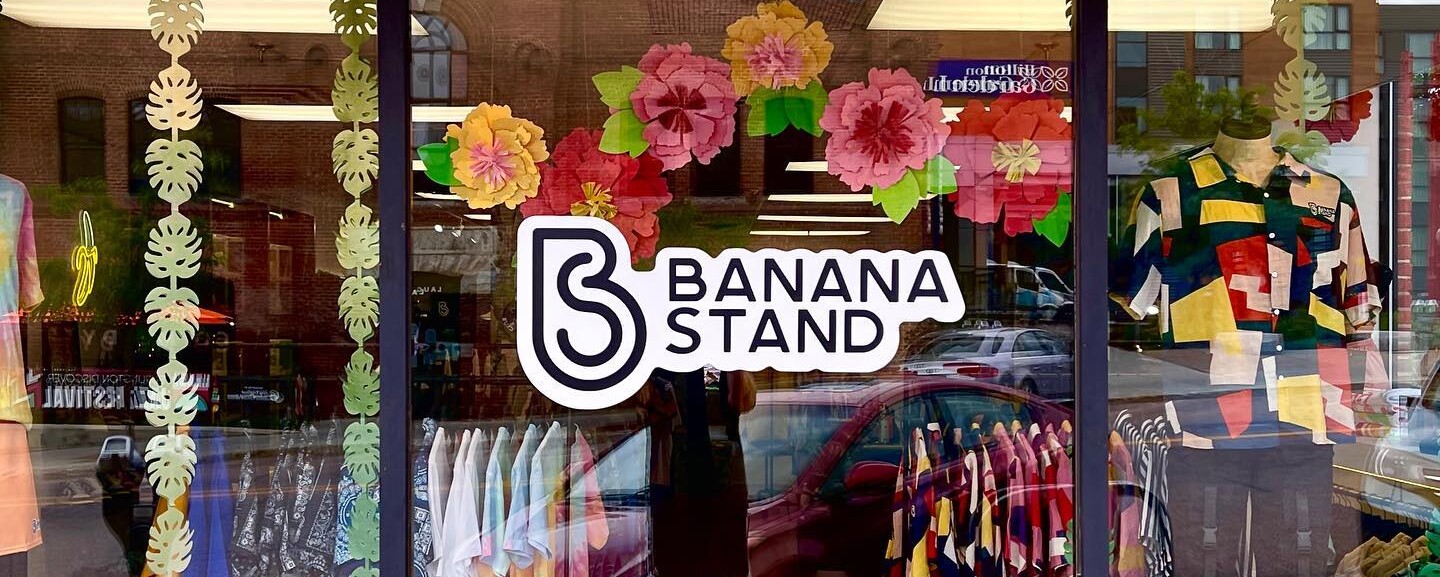 Banana Stand is a lifestyle apparel brand specializing in footwear and a vintage archive.
We've been collecting true vintage for nearly a decade and have one of the most comprehensive Nike collections in the world.
In 2021, we opened our first brick and mortar store in the heart of downtown Burlington, Vermont. Come visit us to see our current pieces and epic shoe wall in person - plus, grab a chocolate covered banana and lounge in our outdoor patio space.
Can't make it to Burlington? You can always email us or reach out via Instagram. We're more than happy to help you find something you love.
Locally Owned
Activewear
Vintage/Second Hand
Clothing
Jewelry/Accessories/Shoes
Men
Women
Shoes & Socks