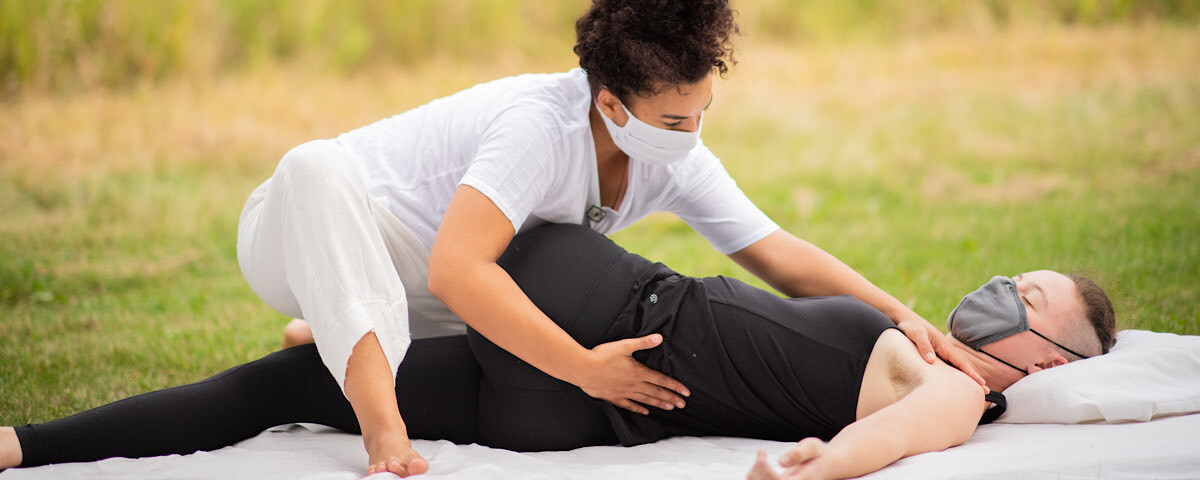 Bodhi Body is a dedicated therapeutic Thai bodywork practice offered by massage therapist Cait Meeks.
An ancient practice, Thai massage is a specialty unlike any other. Harmonious acupressure compression, energy work, joint mobilization, and assisted yogic stretching are used to balance the body in this relaxing and rejuvenating modality.
Cait has been a licensed massage therapist since 2015 and a serious student of Thai massage since 2017. She travels to study in Thailand and Southeast Asia, as well as domestically with a variety of instructors. She is a committed lifelong student.
Bodhi Body welcomes all bodies and identities. Cait strives to make her services as accessible as possible, offering appointments at sliding scale pricing and barter/trade. Her goal at Bodhi Body is to approach each unique body with mindfulness to alleviate dis-ease and discomfort while supporting the wellness of body, mind, and soul.