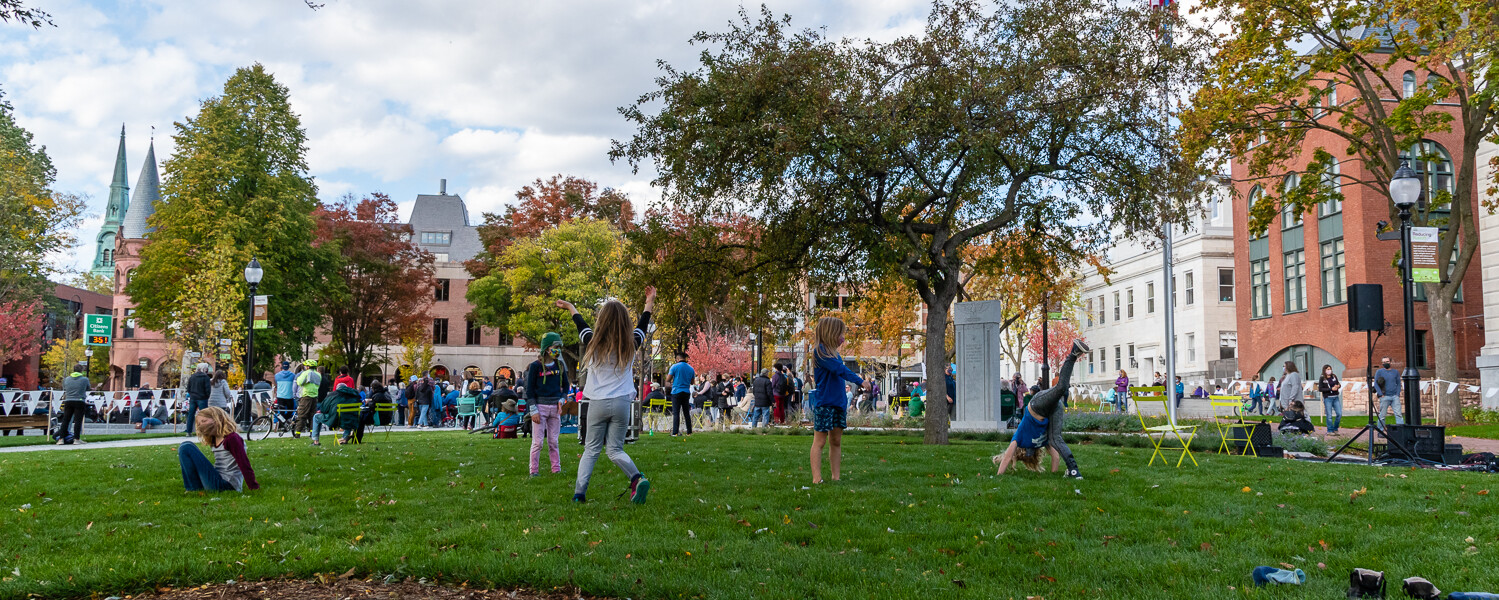 Accessible | Public Park | Fee | PA for rent | Kid-Safe | Chairs included | Projector/Screen on site
City Hall Park is an urban park located in the heart of downtown Burlington. Occupying a square block surrounded by College, St. Paul and Main Streets and immediately adjacent to the Church St. Marketplace.

The Antonia & Rita Pomerleau Fountain
The new central fountain operates from approximately 9am to 10:30pm in the warmer months. It will automatically shut off if winds exceed 12mph or when raining. It will also shut off occasionally for scheduled and unscheduled maintenance. It will shut down for the winter season on October 12. Tables and chairs will only come out as weather and staffing capacity permits in the off season.
Parking
On Street and City Garages
Free Wi-Fi is made available by Burlington Telecom

Available for public and private use. Outdoor park with multiple performance areas, green spaces, and a splash pad. Insurance Required. Site visit required.
Contact Abra Clawson at 802-865-7166 or aclawson@burlingtoncityarts.org.
149 College Street
Burlington, Vermont 05401