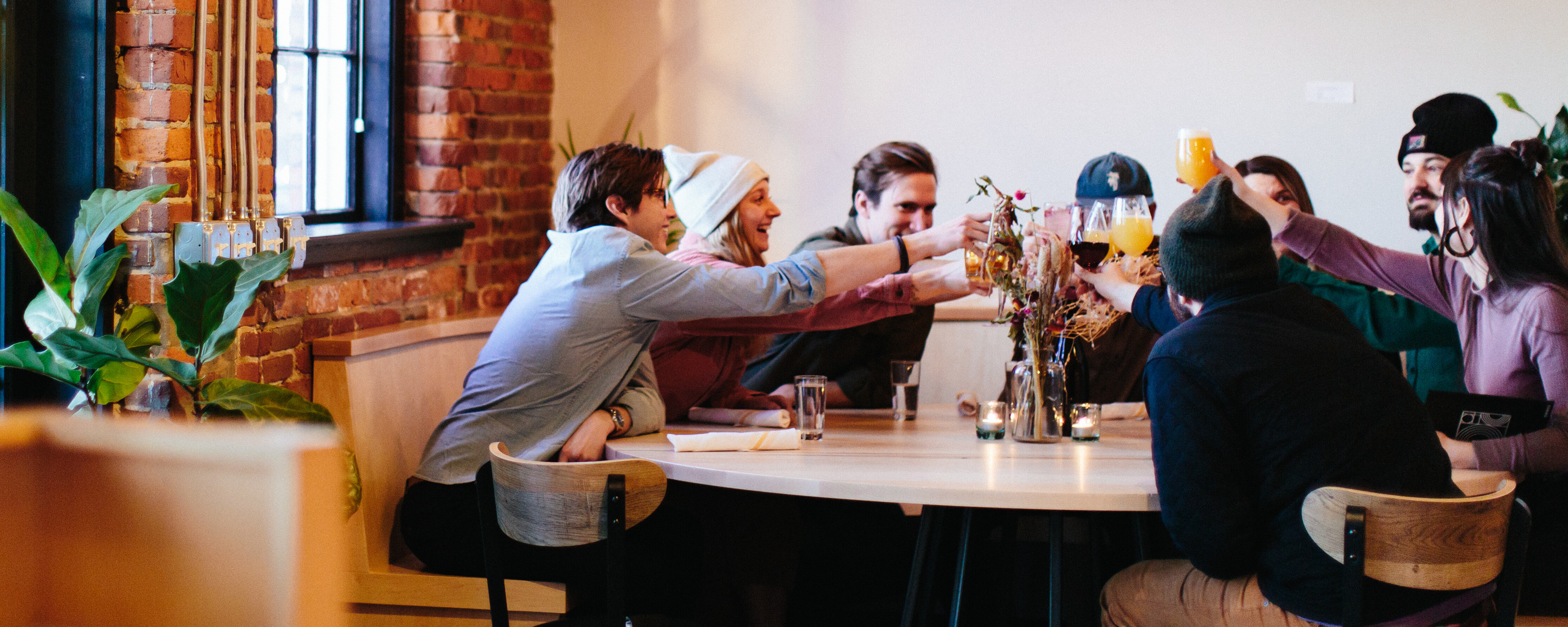 Deep City is a restaurant and bar located in the belly of Burlington, on the shores of Lake Champlain. Alongside elevated pub food, we offer a variety of ever-changing specials inspired by Executive Chef Christina Scifo's diverse experiences in her culinary career. We work closely with local purveyors and farms to showcase the best and freshest ingredients that Vermont and New England have to offer. Many of our dishes are driven by our Vermont-made wood-fired grill, the centerpiece of our kitchen.

We cater to a variety of dietary needs, serving a thoughtful menu that features a selection of local meat and seafood as well as flavorful and engaging vegan entrees. As long as you like good food, we've got something for you.

To elevate your meal, we curate a list of eclectic and natural wines, house cocktails, and non-alcoholic beverages. As a Foam Brewers project, we enjoy the benefits of an extensive draft and bottle selection of Foam Brewers beer as well as guest beers from some of the best local, national, and international breweries.

Locally Owned
American
Takeout
Curbside Pickup
Delivery
Vegan
Vegetarian
Gluten-Free
112 Lake Street
Burlington, Vermont 05401
Sunday: 4:00-9:00 pm
Monday: 4:00-9:00 pm
Tuesday: Closed
Wednesday: Closed
Thursday: 4:00-9:00 pm
Friday: 4:00-9:00 pm
Saturday: 4:00-9:00 pm