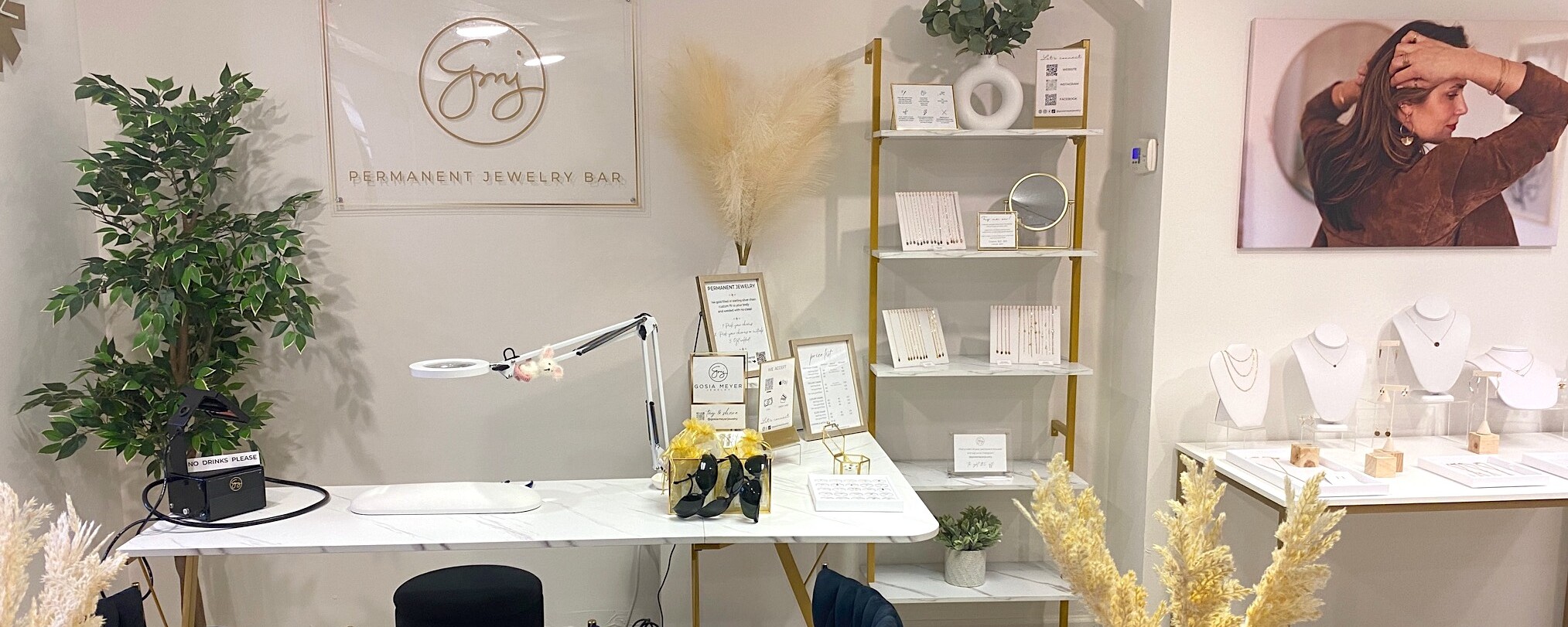 Gosia Meyer Jewelry, dainty statements + permanent jewelry
Gosia Meyer, originally from Poland has been creating timeless jewelry pieces from quality materials for the past 20 years. Visit Gosia's studio in the heart of Burlington where you can choose from a large selection of handmade pieces, including a bridal collection and permanent jewelry.
Looking for a private permanent jewelry party? Gosia will be happy to host you! Find out more about permanent jewelry, and book an appointment here.
The best way to contact Gosia is by email: info@gosiameyerjewelry.com.
Hours are changing weekly for now. Please check the website for current hours.
Locally Owned
Woman Owned
Jewelry
Jewelry/Accessories/Shoes
1 Lawson Lane
Burlington, Vermont 05401
Sunday: See website for current hours
Monday: See website for current hours
Tuesday: See website for current hours
Wednesday: See website for current hours
Thursday: See website for current hours
Friday: See website for current hours
Saturday: See website for current hours