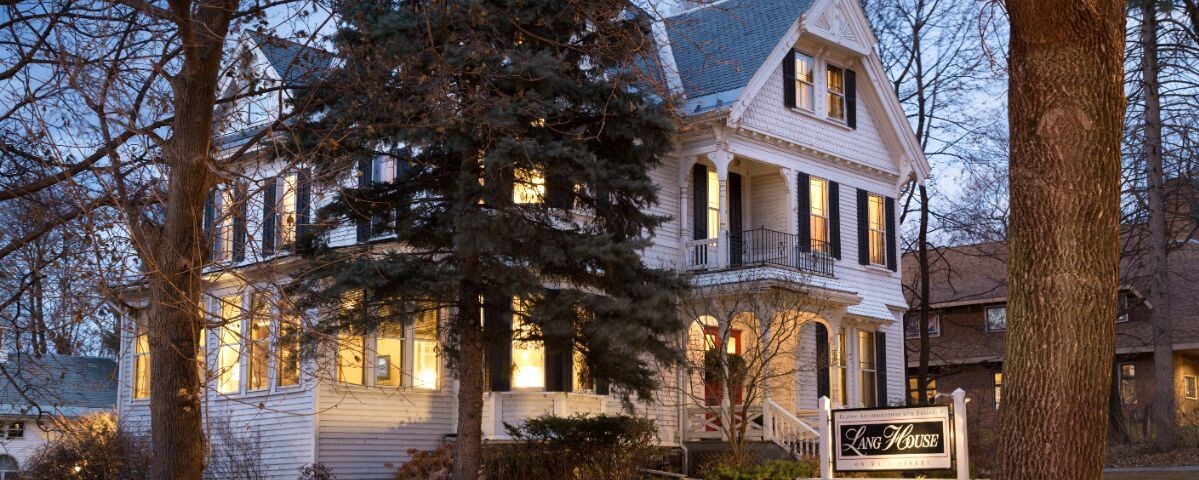 Lang House on Main Street
Whether you're staying at our Burlington, Vermont bed and breakfast for business or pleasure or visiting a loved one at the University of Vermont Medical Center, you will find our accommodations comfortable and convenient, our staff gracious and welcoming, and our breakfasts sumptuous and served to meet your schedule. Every staff member — from our breakfast chef, to the inn dogs, to our property manager — is committed to making your stay perfect in every way.
At the Lang House on Main Street you will be delighted with our combination of 19th century charm and 21st century service! We look forward to your visit. Make sure to view our Burlington, VT packages & limited time specials to help plan your stay.
Locally Owned
Doors Open
Hotel
360 Main Street
Burlington, Vermont 05401
Sunday: 7:00 pm-7:00 pm
Monday: 7:00 pm-7:00 pm
Tuesday: 7:00 pm-7:00 pm
Wednesday: 7:00 pm-7:00 pm
Thursday: 7:00 pm-7:00 pm
Friday: 7:00 pm-7:00 pm
Saturday: 7:00 pm-7:00 pm