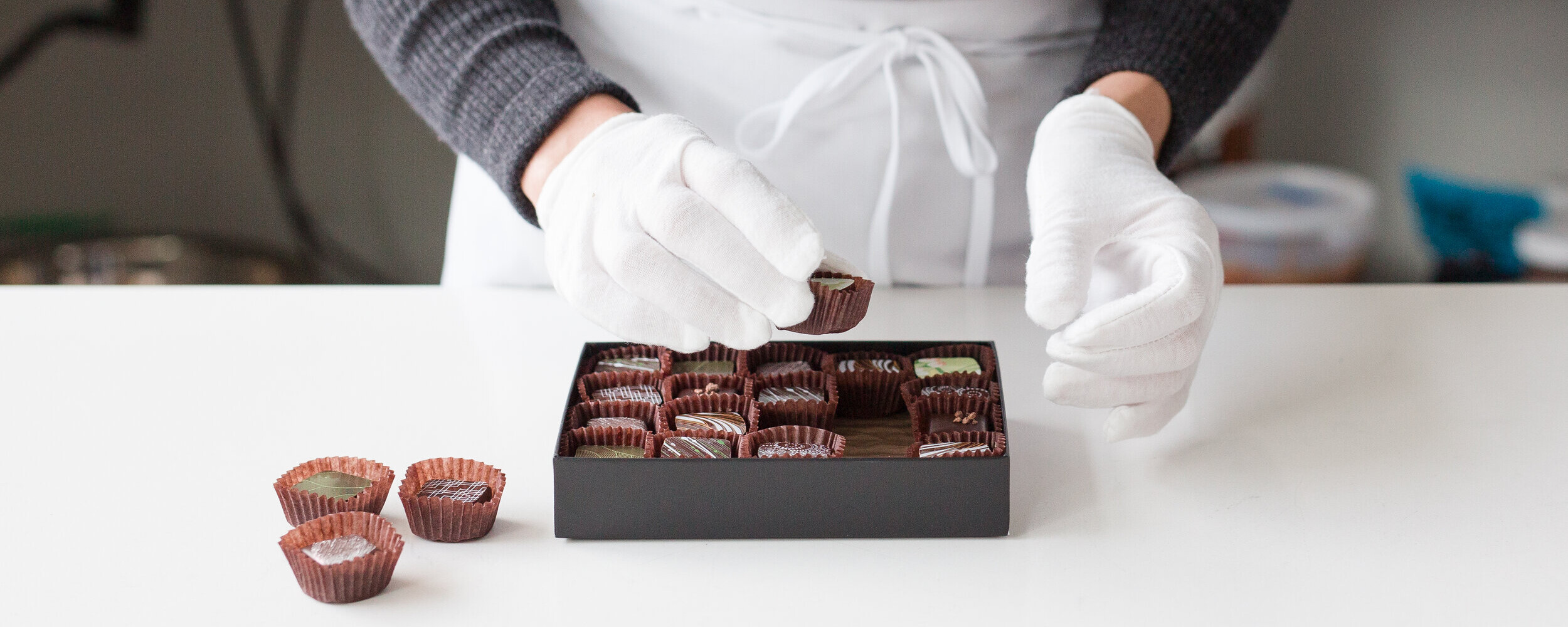 We are OPEN for in-store shopping, curbside pickup, and, of course, online shipping!
Founded in 2018 by Kevin, Laura, Rowan, and Virginia Toohey, NU Chocolat is the result of love, passion, family, and incredible chocolate mastery. Their beautiful chocolate boutique and production facility is located in Downtown Burlington, VT, near the stunning Lake Champlain. Bursting with vibrant and beautiful chocolate gifts, treats, and European-style delights that are handmade by master chocolatiers Kevin and Laura Toohey, NU Chocolat is a favorite destination for chocolate lovers near and far. Everything is crafted with absolute attention to detail, as well as some of the finest and highest quality chocolate found in the entire world.
Come experience the world of chocolate at its finest and see where the magic happens at our shop in Burlington, Vermont or bring NU to you by trying some of the exquisite chocolate offerings we have available on our website.
We can't wait for you to experience them for yourself!
Locally Owned
Doors Open
Delivery
Curbside Pickup
Food & Grocery
Ice Cream and Treats
Specialty
180 Battery Street
Burlington, Vermont 05401
Sunday: Closed
Monday: 10:00 am-4:00 pm
Tuesday: 10:00 am-5:00 pm
Wednesday: 10:00 am-5:00 pm
Thursday: 10:00 am-5:00 pm
Friday: 10:00 am-5:00 pm
Saturday: 10:00 am-5:00 pm