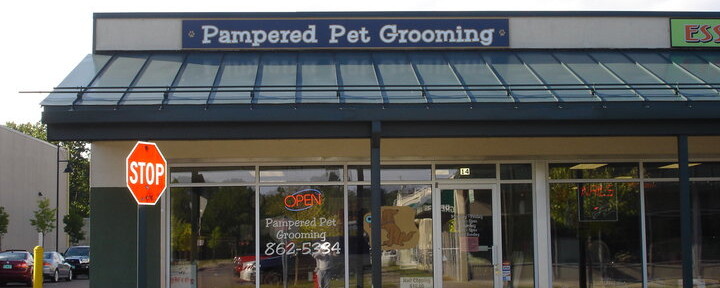 Pampered Pet Grooming and Supply
We have been a family owned and operated pet grooming store in Burlington since 2010. Our staff and family's commitment to quality products and grooming sets us apart from other area groomers and attracts pet owners from all over the state.
At Pampered Pet Grooming & Supply in Burlington, we strive to provide a friendly, clean, and safe grooming environment for your pet. Our staff is dependable, knowledgeable, and pleasant. We use the finest all natural shampoos, conditioners, and finishing sprays on your pet. We understand your pet has his or her own personality and special needs. We are happy to accommodate your pet with special requests, just ask!
Locally Owned
Pet Supplies
1127 North Ave., Suite 14
Burlington, VT 05408
Sunday: CLOSED
Monday: CLOSED
Tuesday: 9:00 am-5:00 pm
Wednesday: 9:00 am-5:00 pm
Thursday: 9:00 am-5:00 pm
Friday: 9:00 am-5:00 pm
Saturday: 9:00 am-5:00 pm