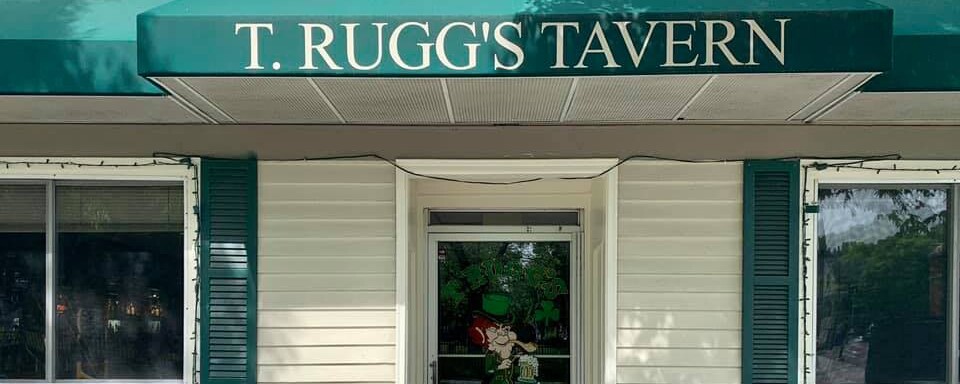 Where good people come to congregate.

Hello neighbors! Welcome to T.Ruggs Tavern. We have been serving up cold drinks and good times since 1980. Namesake and previous owner, Tom Rugg, has passed the torch to our new owner, Mike Dunn, as of June 1, 2021. We are excited to continue to provide the Old North End of Burlington with the same laid back atmosphere while providing some new fun events and libations.

Stop in for a pint, a game of darts or pool, watch sports, and play your favorite song on the jukebox. We strive to provide a little something for everyone in our community.


We look forward to having you!
Locally Owned
Doors Open
Bar
Dine In
149 Elmwood Avenue
Burlington, Vermont 05401
Sunday: 12:00 pm-2:00 am
Monday: 12:00 pm-2:00 am
Tuesday: 12:00 pm-2:00 am
Wednesday: 12:00 pm-2:00 am
Thursday: 12:00 pm-2:00 am
Friday: 12:00 pm-2:00 am
Saturday: 12:00 pm-2:00 am